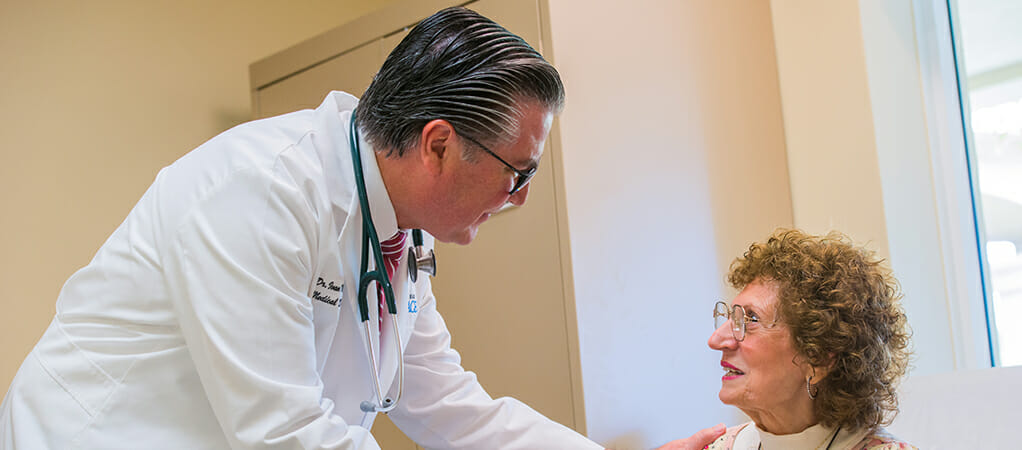 At MorseLife Health System, it is our mission to provide the highest standard of care and uncompromising services suited to the specific needs of seniors. To accomplish that, we rely on our board-certified physicians, who play a vital role in ensuring our residents continue to enjoy the most optimal level of health possible.
In recognition of National Doctors' Day, March 30, we express our appreciation to our full-time medical team – Dr. Ivan Merkelj and Dr. Karl Dhana. This annual celebration provides us with an opportunity to salute the hard work and dedication that our physicians demonstrate to our residents each and every day.
Dr. Merkelj is one of the Medical Directors at MorseLife Health System and has dedicated his life's work to keeping the elderly healthy and happy. We spoke to Dr. Merkelj to learn more about his experience in the field and to gather his insights on geriatric medicine.
Q: What is your medical background and what led you to become a geriatrician?
A: I received my medical degree from the National University Federico Villarreal in Lima, Peru and completed an internship and residency in Internal Medicine at Saint Agnes Hospital of Baltimore. During my training, I had a mentor from the Johns Hopkins School of Medicine who was part of the Division of Geriatric Medicine and Gerontology and educated me on the specialty. This ultimately inspired me to pursue a fellowship in Geriatric Medicine at Duke University Medical Center.
Q: When did you join MorseLife Health System and what is your role?
A: I joined MorseLife in 2013 as Medical Director for Palm Beach PACE, a managed care program for seniors at risk of nursing home placement. In my role, I am responsible for the overall leadership and supervision of the medical services provided to Palm Beach PACE enrollees in its West Palm Beach and Delray Beach sites.
Q: What is the most rewarding aspect of being a physician at MorseLife Health System?
A: The ability to witness these great advances in geriatric medicine being implemented at MorseLife during my tenure has been the most gratifying. These major advancements have had a positive impact on MorseLife and are an important measure in preventive care and longevity for our residents.
Dr. Merkelj is one of many skilled doctors who brings decades of experience in geriatric care to our community. To learn more about how MorseLife Health System sets the standard for senior care with premier access to health services, please call (561) 220-5117.