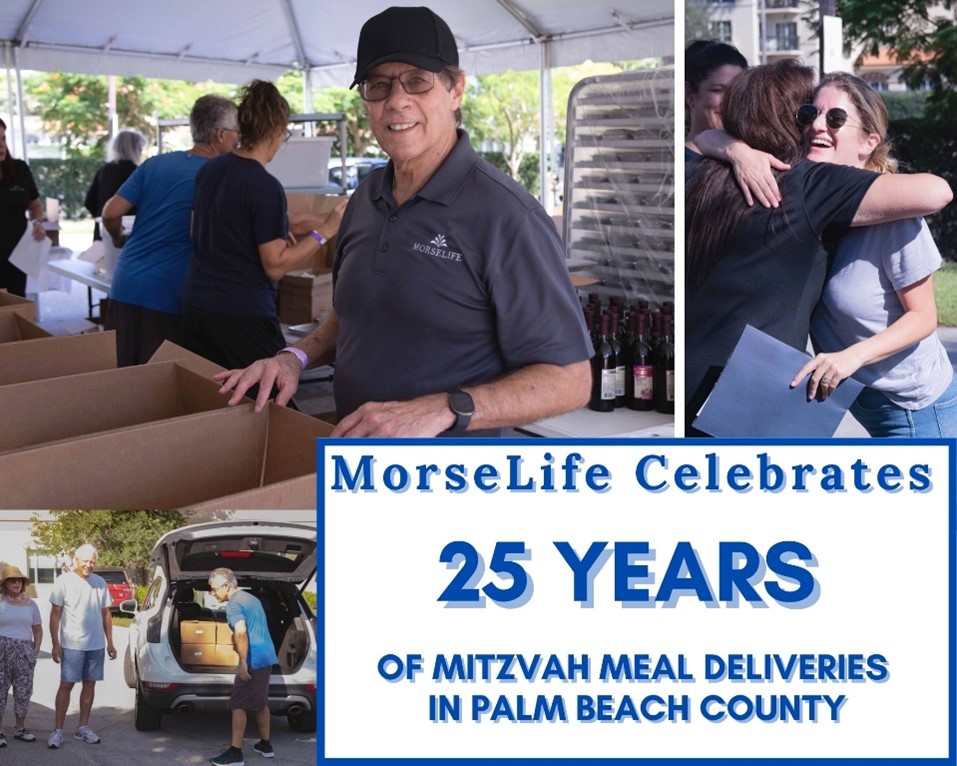 MorseLife Celebrates 25 Years of Mitzvah Meal Deliveries in Palm Beach County
Jewish seniors in need from Palm Beach County could enjoy a holiday meal during Rosh Hashanah thanks to MorseLife's Homebound Mitzvah Program for Passover and the High Holidays. Celebrating its 25th year of service to isolated elderly and frail seniors, community volunteers came together at MorseLife to help package and deliver the meals, which customarily include wine, soup, challah, apple & honey, and homemade honey cake.
Among the volunteers who delivered were Ellen and Frank Simon, a couple who have been serving the community through MorseLife's Meals-On-Wheels delivery program for more than 20 years. The couple, who are 87 and 91 years old respectively, deliver meals weekly to seniors such as Sophie, a widow who depends on her meal deliveries for nutrition and to help make ends meet.
"We're the biggest lifeline for seniors in Palm Beach County, and we deliver more than 50,000 free, nutritious meals annually," said Keith A. Myers, president, and CEO of MorseLife. "Now in our 25th year of mitzvah meal deliveries, we are incredibly proud of all the staff and volunteers who lend a helping hand to brighten the High Holidays for lonely seniors. It is what we are called to do."
Donations can be made by visiting morselifefoundation.org.