Schedule a Tour Today!
All-Inclusive
Monthly Rent
Starting at $5,400/mo
The Levin Palace
Address: 4850 Ryna Greenbaum Drive
Phone: (561) 687-5755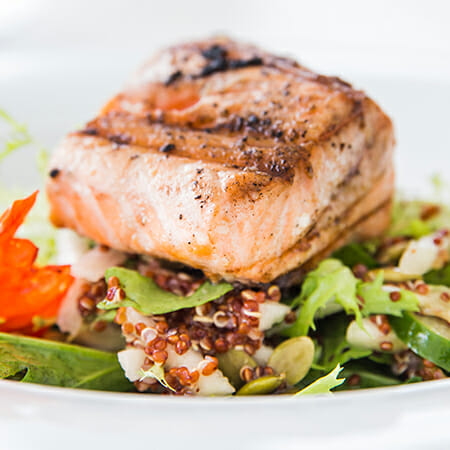 With venues from The Main Dining Room to our casual Deli and Euro-style Bistro Café, you'll never be hungry for more or starved for attention! You'll be treated just like a guest on that luxury cruise liner, with impeccable service, delightful presentations, and delicious preparations. Even a casual cappuccino and toasty Panini is made with care and served to your liking. Your cocktails will be shaken (or stirred…) and generously poured by our resident mixologist, and your wines carefully selected. If you choose to customize your dining according to Glatt Kosher or non-Kosher, you can do that too. The choice is yours. The pleasure is ours.
On this "cruise" there are endless sources of fun. Active fitness classes, Milon personal training, golf and tennis memberships, and even Pickleball! If you're the curious type, scratch that itch with fascinating classes. Creatives can get elbow deep in art, and for film buffs, there's the big screen (with popcorn!). Foodies will find fun in cooking events and wine pairings. You might even learn to make Russian Vodka!  If you're a news or political junkie, voice your opinion at our spirited weekly current events forum. Then head for Happy Hour, a Disco Party, High Tea, or swing lessons. We have all kinds of ways to enrich your days!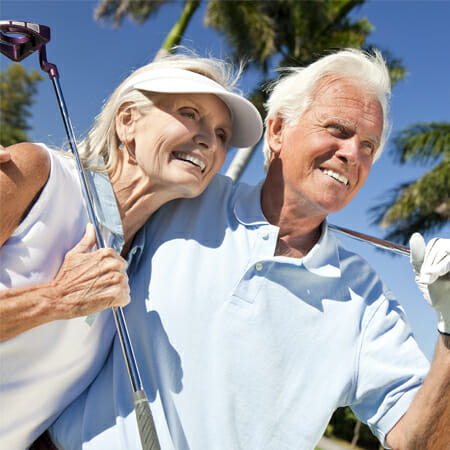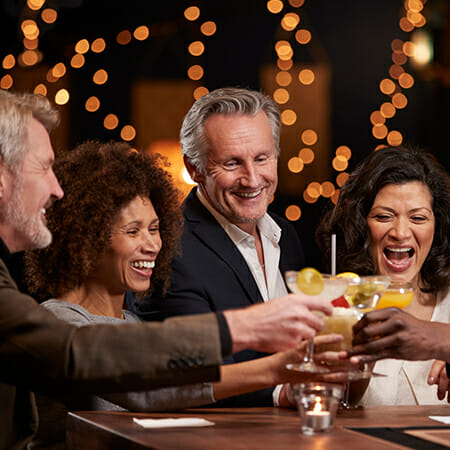 You'll connect with great friends who are living their best lives right now. You'll have lots in common and tons to talk about. Our residents have lived all over the country and traveled the world. They've enjoyed busy, successful lives and, like you, they're interesting, engaged in current affairs, inspired by continuous learning and up for having fun. They have children, grandchildren, and even great-grandbabies! Many have beloved pets that live here, too. And don't be surprised if you run into an old chum from college or summer camp – we've seen it happen more than once! You'll love the congenial atmosphere, meeting up with friends for evening Happy Hour, a pick-up game of Pickleball, a crazy costume party or celebrating a special milestone.
Almost every day here begins with joyous news, a new grandbaby is born, a resident returns from a family wedding with photos to share, another's grandchild graduates from medical school, a fantastic staff member is made employee of the year, a new pet joins us, someone celebrates a birthday that ends in a 0 (always cause for a festive party!) We celebrate these milestones for they are the very fabric of family life. When families come to visit, it is always a special occasion. Making them feel welcome, comfortable and part of our family is what we do.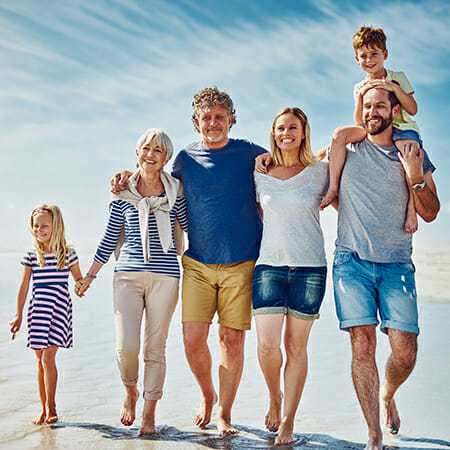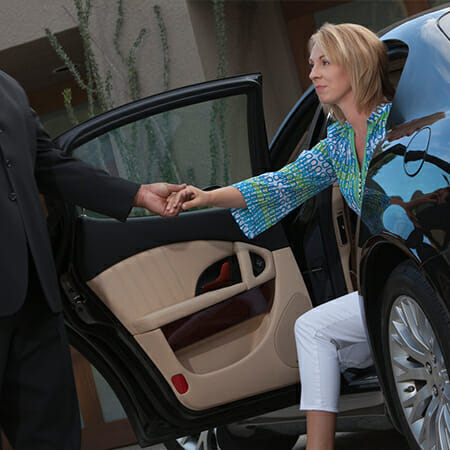 When you were a teenager, all you wanted was freedom. No one telling you to get up, make your bed, be home for dinner, mow the lawn, wash the car…you get the idea. Well, flip that switch to cruise mode, because here you have the freedom you've always wanted. All-inclusive rent means you are free from housekeeping –choose one day a week or more, depending on what works for you. You're free from cooking because our food is fabulous. You're free from parking or driving your car because our valet and chauffeur are at your service. Best of all, you're finally free to enjoy more life.
Come Take a Tour
Like What You See?
Sign up for a Tour and come see what we're all about
All-Inclusive
Monthly Rent Starting at $5,400