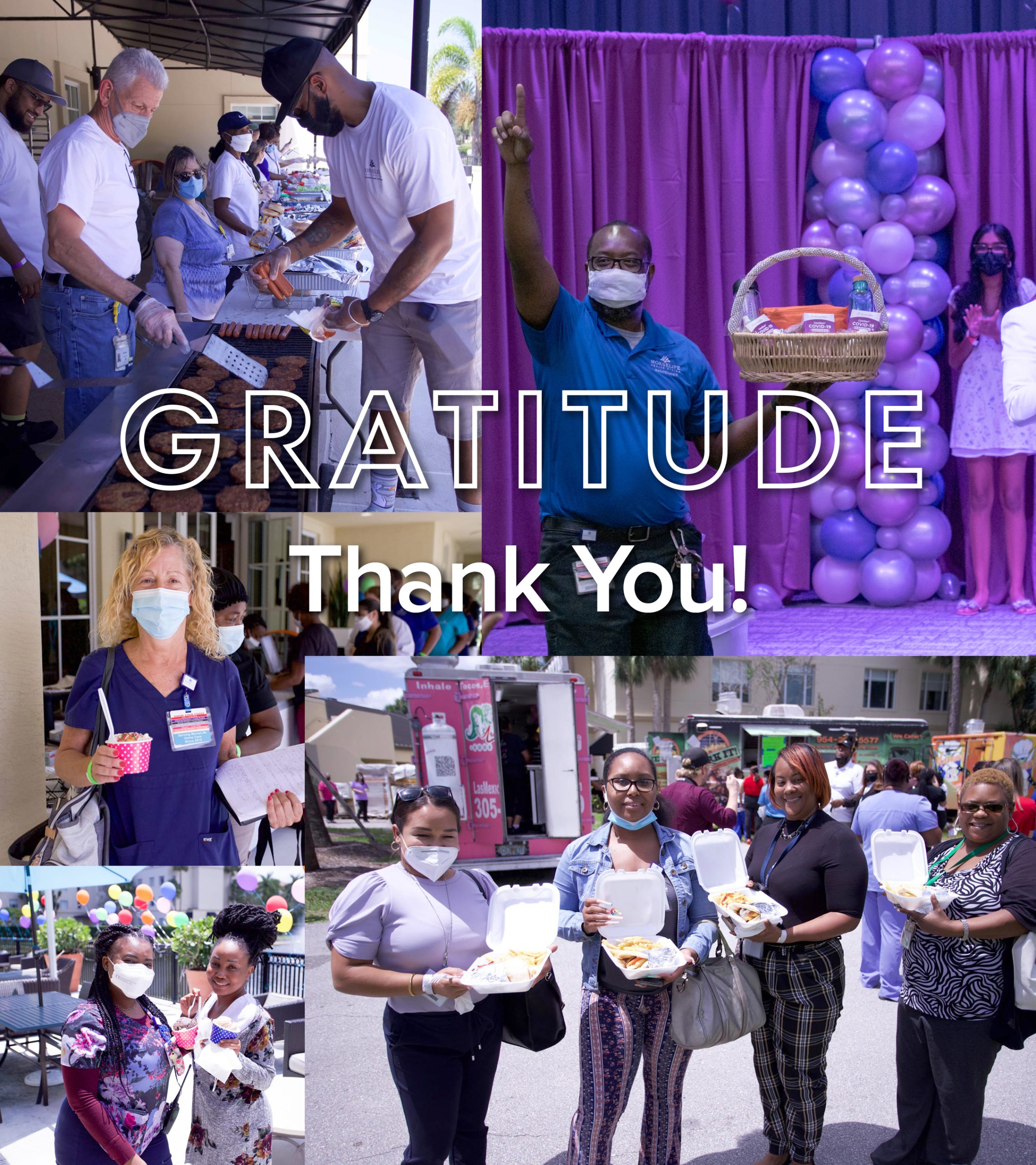 MORSELIFE CELEBRATES STAFF WITH A WEEK OF "ATTITUDE OF GRATITUDE" FESTIVITIES
From June 20th- 24th, MorseLife's wonderful staff were pampered with food & fun.
It's no secret that we have the most dedicated employees and most qualified and compassionate health care workers. MorseLife recently planned a week of camaraderie, food, and fun to express our gratitude for their amazing work! The special week, dubbed "Attitude of Gratitude," included a busy entertainment schedule from noon to 4 p.m. each day, where MorseLife's staff participated in enjoyable activities, won prizes, and shared loads of laughs.
MorseLife scheduled relaxing 15-minute massages and facials throughout the week for interested employees and held a scavenger hunt and a game show day complete with coveted giveaways. Food trucks pulled on-site for lunch and dinner, and all relished a breakfast and ice cream social. To top off the week and ring in the summer Friday, staff were treated to a tasty employee cookout prepared by MorseLife leadership and Executives.
Evidently, the feeling of gratitude is mutual, because MorseLife was recently certified as a Great Place to Work by Great Place to Work Institute and its senior care partner, Activated Insights. Employees were surveyed across the board based on their daily on-the-job experiences and the results were all positive. Our positive company culture and the meaningful work we do daily really do make MorseLife a great place for everyone. From every department to every service line– MorseLife is a great place to be!