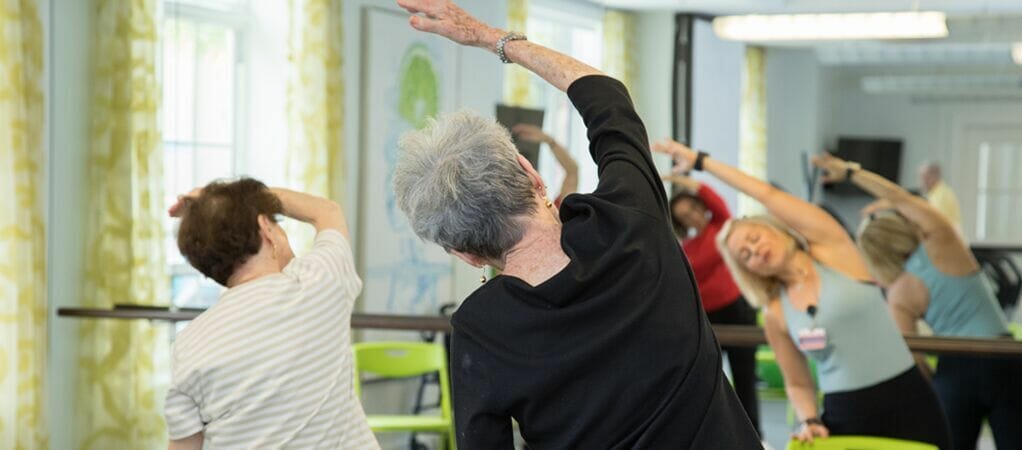 During the month of May, National Physical Fitness and Sports Month is observed nationwide, and today, May 30, 2018, is recognized as National Senior Health & Fitness Day.
According to the National Council on Aging, older adults who participate in regular exercise are able to stay independent longer while also lowering their risk of developing health issues, such as heart disease, stroke, cancer, diabetes and depression.
In the spirit of National Physical Fitness and Sports Month, MorseLife Health System developed a month-long fitness challenge for its residents at The Tradition at MorseLife. The fitness challenge included everything from Chair Yoga, Cardio Lite, and Strength, Stretch and Balance classes, to walking and educational programs all month long.
The goal of the program was to inspire residents to get moving and to help them improve their social, mental, and physical health. On a daily basis, more than 75 residents enthusiastically participate in the various fitness and educational programs and while most have come regularly, there are at least 10 formerly sedentary residents who find themselves more fit today than when they began.
Carolyn Harris is one resident who has always been committed to fitness for better health. "I love to walk, swim, dance and keep moving!" she notes. "It helps with my balance and health and participating with others helps me to engage more with old and new friends."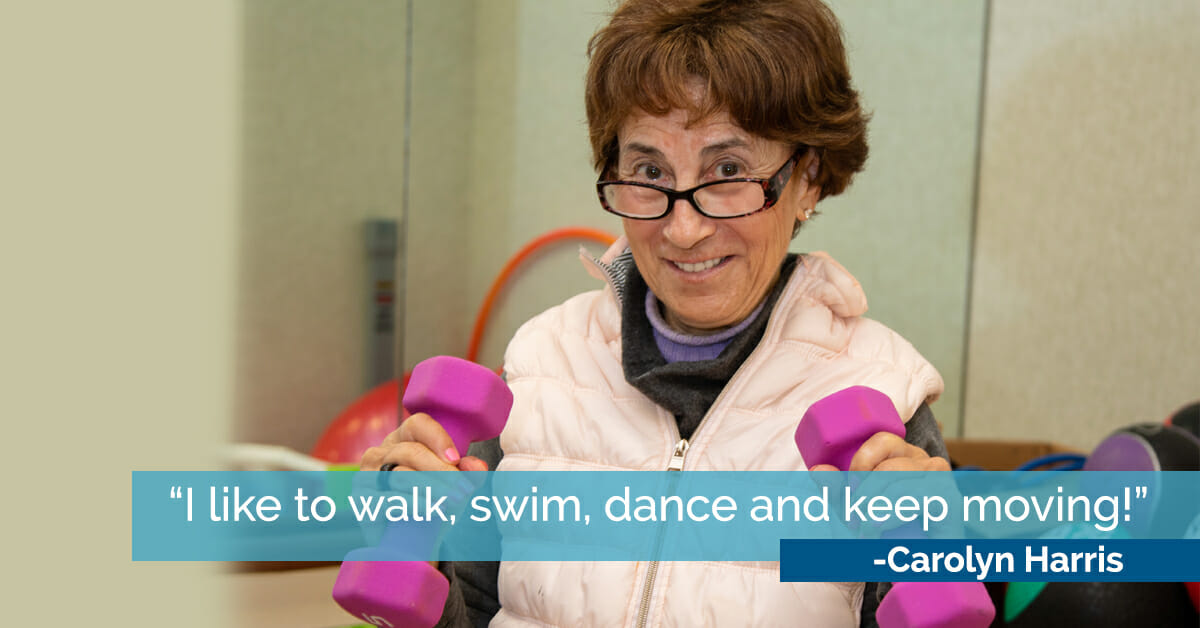 Carolyn also says that in doing more outside fitness activities during this past months, she has discovered MorseLife's beautiful campus, with its sculptures and beautiful landscaping. "Observing the beauty of the art and nature is uplifting to me," she added.
Whether it be residents participating in one of our fitness classes or taking advantage of the exercise machines and hands-on training, it is our pleasure to provide opportunities for residents to maintain active and healthy lifestyles.
If you are interested in learning more about the enriching activities offered at The Tradition at MorseLife, please call (561) 701-8367.