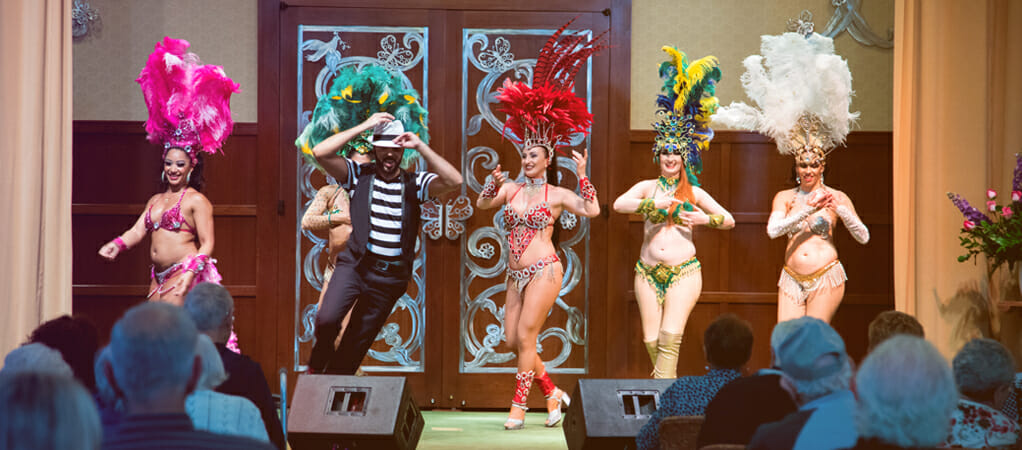 On Wednesday, February 28th residents of the Stephen and Petra Levin Tower will be transported into a world of mystery and Middle Eastern culture as they attend one of MorseLife's most exotic performances yet — Night of The Sultan.
Glimmering costumes donned by belly dancers and curated set decor will transform the stage into a Mediterranean castle fit for a Sultan. The story is set in a kingdom ruled by a brave and powerful Sultan, who was deeply admired by the women under his reign. As the story evolves, attendees will share in the excitement as one woman dances through the heart of the stern, yet warm-hearted Sultan. The performance is sure to captivate all those in attendance, immersing the audience in Middle Eastern dance, music and culture.
At MorseLife, we continuously seek to provide the most exciting and culturally diverse experiences for our residents in the comfort of their community. If you wish to share in all the excitement happening at the Stephen and Petra Levin Tower, please contact (561)701-8386.