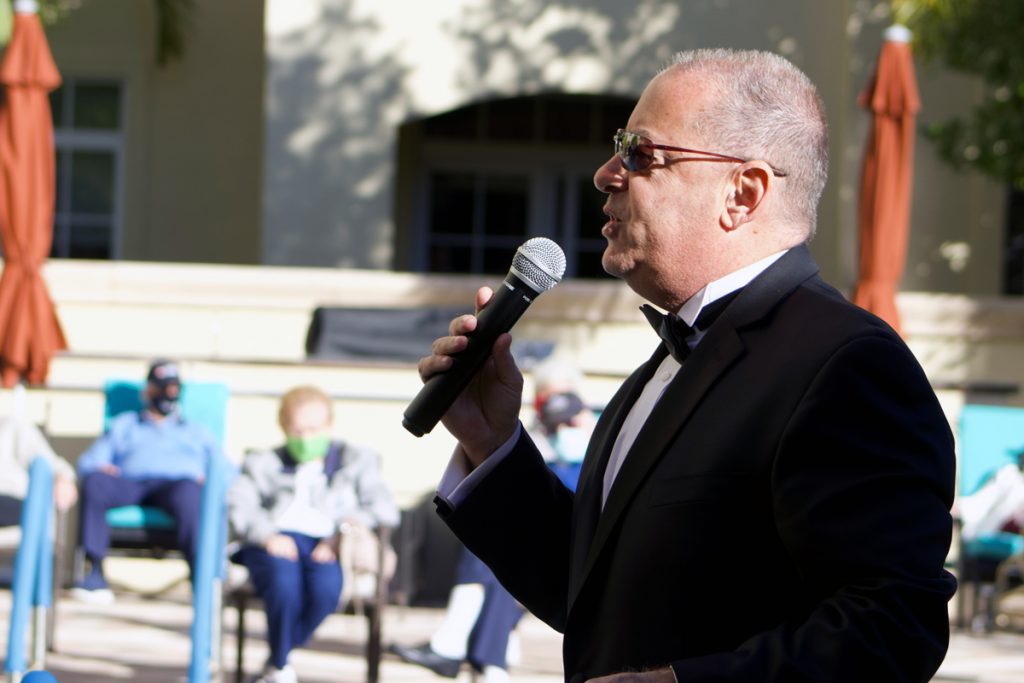 MorseLife Residents Enjoy "Salute to Sinatra," an Outdoor Musical Performance by Tony Quaranti
MorseLife's residents enjoyed an afternoon of safe and uplifting musical entertainment with Tony Quaranti at the Levin Palace, MorseLife's independent living residence.  Residents listened intently to the "Salute to Sinatra" performance poolside or from their own balconies.
This is just one of the many unique opportunities presented by MorseLife during the pandemic to encourage engagement and foster a sense of community among residents.
MorseLife encourages older adults to not only live longer, but to live younger. In the spirit of this philosophy residents are continuously offered opportunities to embrace delicious food and fun entertainment possibilities.  While some of these activities have been restricted during the pandemic, MorseLife has continued to find innovative ways for residents to enjoy their daily lives through technology engagement programs, as well as in-house televised activities, programing and events.