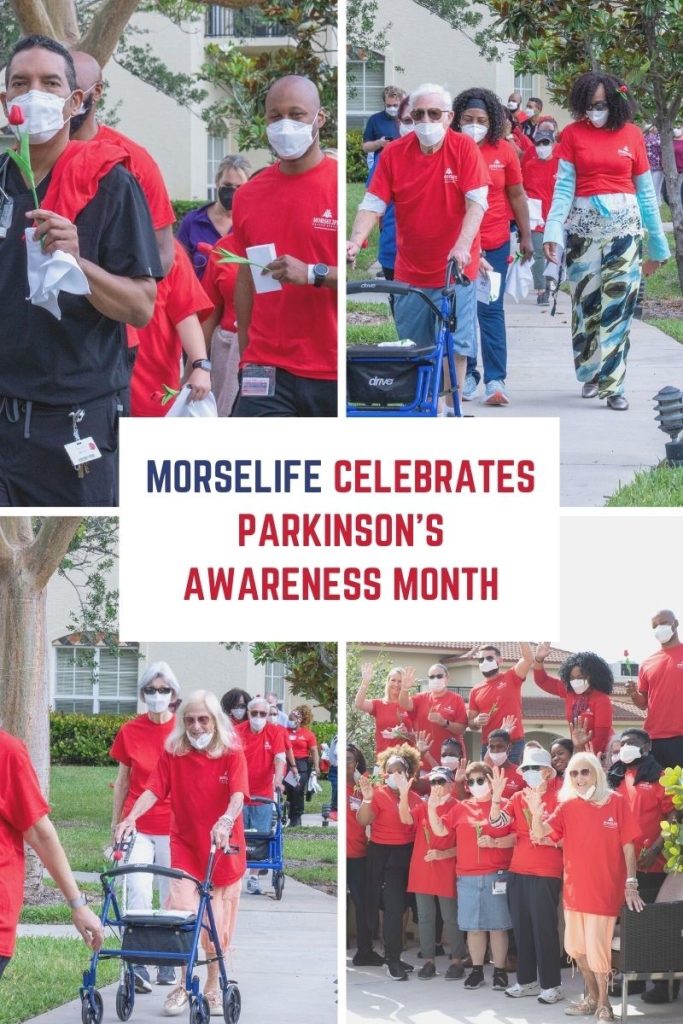 MORSELIFE RESIDENTS AND STAFF RAISE AWARENESS FOR PARKINSON'S DISEASE
MorseLife held its first-ever Parkinson's Walk for National Parkinson's Awareness Month
MorseLife Health System residents and staff recently participated in a campus-wide Parkinson's Walk to raise awareness for the one million Americans living with Parkinson's and to support those at MorseLife who live daily with the disease. Participants enjoyed a walk around MorseLife's picturesque lake, from the Tradition Assisted Living to the Levin Palace Independent Living.
MorseLife recently began offering specialized Parkinson's therapy on an outpatient basis throughout Palm Beach County. The expansion of Parkinson's Therapy at MorseLife broadens access to the effective and evidence-based Lee Silverman Voice Treatment (LSVT) therapy program and offers highly individualized Parkinson's treatment plans led by certified therapists.
Florida has the highest percentage in the nation of people diagnosed with Parkinson's Disease. Research conducted by MorseLife reports that its program participants have shown significant improvements in daily functioning. Remarkably, 100% of patients report that their balance function has either improved or maintained, while 92% report improved fine motor skills, 95% report improved muscle strength, and 83% report increased success in completing daily care tasks.
Parkinson's Therapy at MorseLife was initially created to meet the distinctive needs of MorseLife's long-term care residents who suffered from Parkinson's Disease or other movement-related disorders. Since its launch in 2020, the program has had a positive impact on the lives of many MorseLife patients.
To learn more about the Parkinson's Therapy Program at MorseLife visit www.morselife.org or call 561-472-2900.