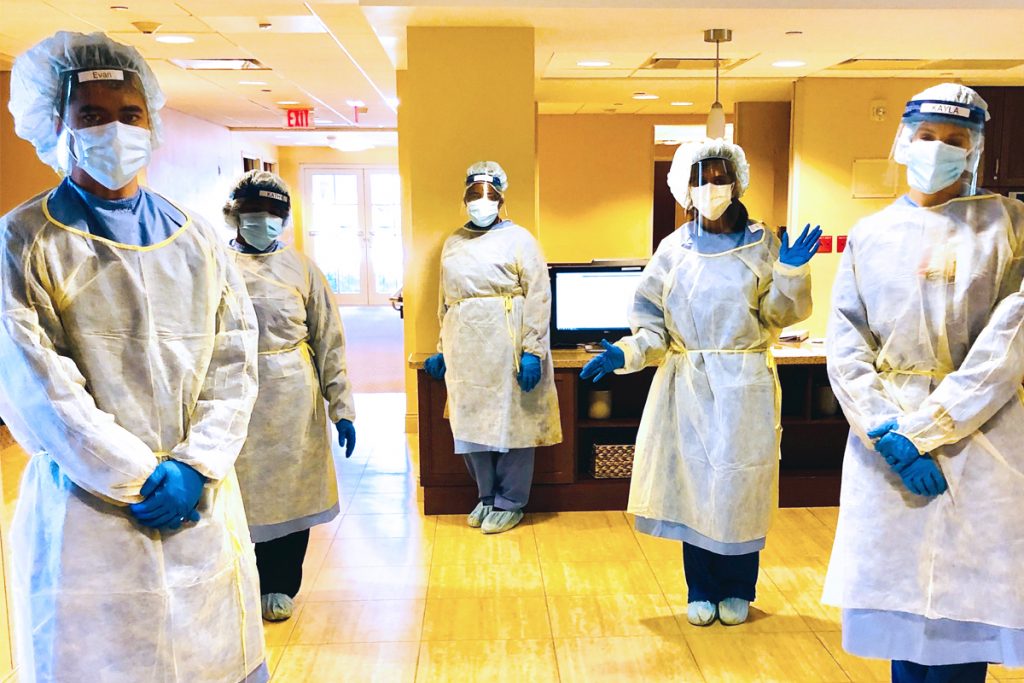 MorseLife Health System Says Thank You to the Dedicated Registered Nurses Working at The Joseph L. Morse Health Center
This week is National Skilled Nursing Care Center Week (NSNCW), and an opportune time to honor the heroes working on the front lines of health care during the COVID-19 crisis. The Joseph L. Morse Health Center, which offers short-term rehabilitation and long-term care, employs over one hundred Resident Nurses (RNs) who are tirelessly supporting senior resident's health needs, while maintaining strict measures of safety to prevent the spread of the virus.
Highly respected in the industry, The Joseph L. Morse Health Center and its skilled medical team, led by a Harvard-trained physician, have been recognized repeatedly by U.S. News and World Report as one of the nations' best nursing homes. The Agency of Health Care Administration (AHCA) also awarded the center five stars. With highly skilled nurses on staff day and night, the interdisciplinary team focuses on healthcare and the psychological and social needs of each patient. 
"As elderly patients remain isolated from the outside world, skilled nurses have become their lifeline for physical care and emotional support," said President & CEO, Keith Myers. "Our RNs work long hours to improve the quality of life for our residents and then they also often have the added responsibility of caring for their own families during this crisis. We are incredibly grateful to have a team of such professional and dedicated individuals."
RNs and support staff are playing a critical role in caring for our residents, and they deserved to be honored and celebrated this week and always.