MorseLife Health System and Families Treated Resident Moms to a Special Mother's Day Parade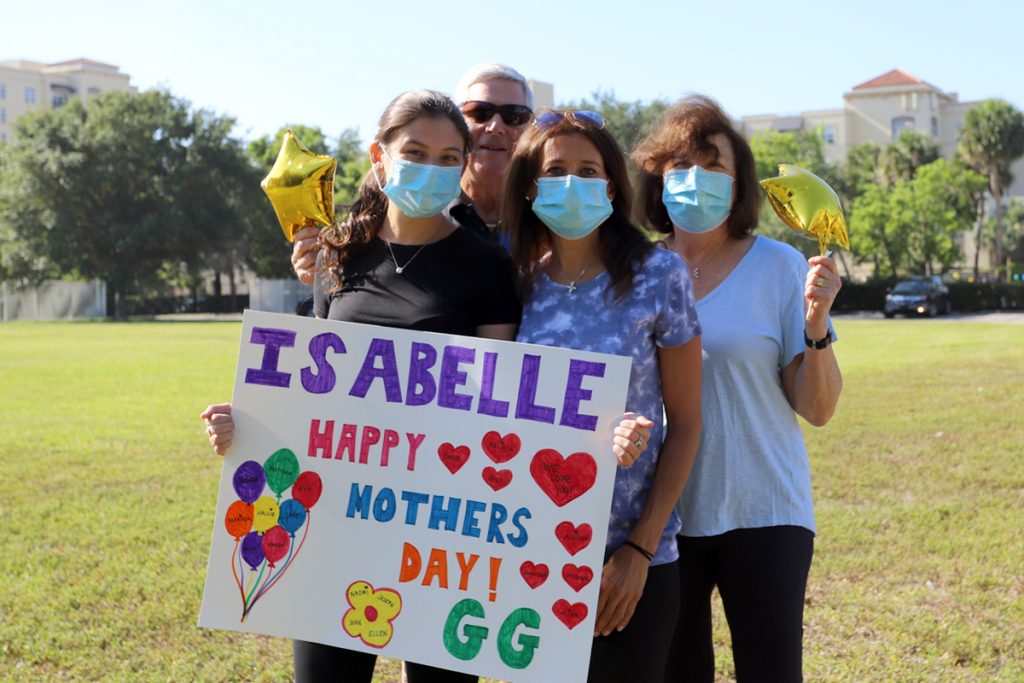 The Fertig family, Joe, Hallie Kaufman, Joyce and Naomi hold a sign for their mother before a special Mother's Day Parade at MorseLife in West Palm Beach, Saturday, May 9, 2020.
Moms living at Independent Living at the Levin Palace and Assisted Living at Tradition were honored by their families, at a distance, during a special Mother's Day parade on Saturday, May 9th. West Palm Beach Police Chief Frank Adderley led the parade as Grand Marshal.
With many separated from their elderly mothers at this time, MorseLife invited families to celebrate their moms during a "car parade," where participants decorated their vehicles with balloons, streamers and special messages of love. Resident moms viewed the celebration from their private balconies and the entrances.
"It was a very touching celebration for our families and a meaningful way to honor all the wonderful mothers who live on our campus," said President and CEO Keith Myers. "MorseLife continues to find compassionate ways to help our residents connect with loved ones during this challenging time."
The Palm Beach Post attended the event and spoke to families throughout the parade. Photos are available for purchase here.