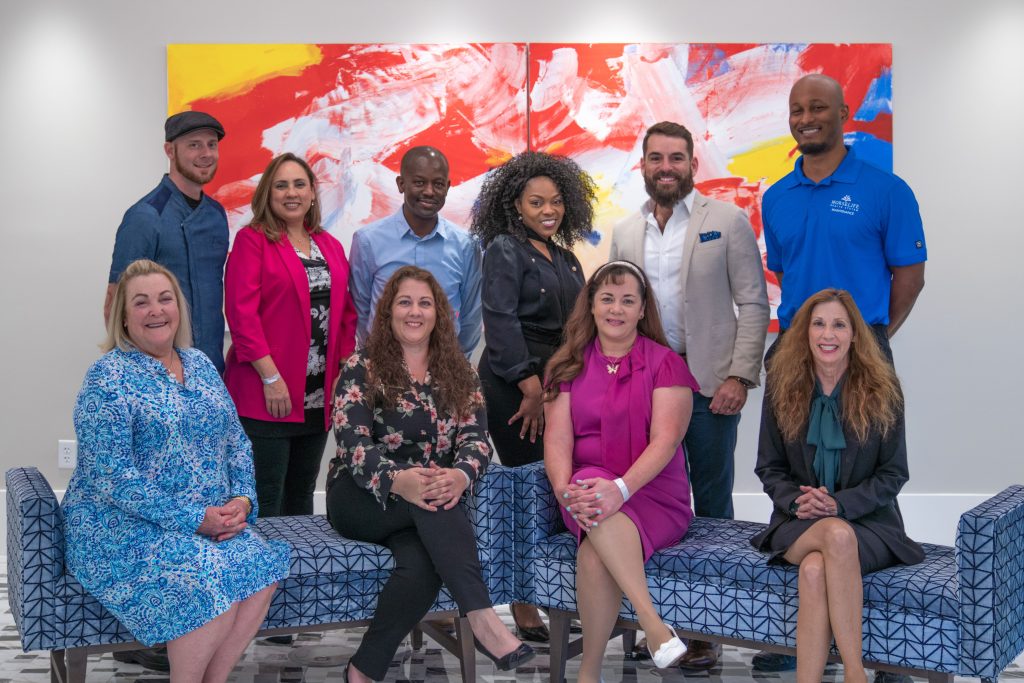 It's Official: MorseLife is a Certified Great Place to Work
MorseLife Health System has been certified as a Great Place to Work by Great Place to Work Institute and its senior care partner, Activated Insights.
"This honor is based entirely on what our employees reported about their workplace experience and trust in us," said MorseLife President and CEO Keith A. Myers. "We greatly appreciate their commitment, dedication, and trust that ensures that MorseLife is a great place for our residents and MorseLife Health System clients."
The certification process involved surveying employees from across MorseLife's locations and evaluating more than 60 elements of team members' experience on the job.
Michael Branch, executive director of Tradition and The Levin Palace, came to work at MorseLife just under three years ago and now says he doesn't want to work anywhere else.
"This team is wonderful. We're like a family and support each other," Michael says. "I work alongside colleagues who all share the belief that we contribute to one another's success. For the first time in my life, I have a job where I want to be until I retire. It's like finding your spouse. This is where I want to spend my years."
Michael oversees 300 employees in departments including culinary, activities, facilities, housekeeping, concierge and valet, nursing, physical therapy, and the medical office. He helped arrange for laptops to be available to employees participating in the survey process.
"The employees were happy they were surveyed and had the opportunity to be heard and share their experiences,' Michael recalls. "Whenever you participate in a survey like this, you feel better restating the value you find in your job and how well you do it."
The survey areas included employee pride in the organization's community impact, belief that their work makes a difference, and feeling their work has special meaning. Rankings are based on employees' experiences, no matter who they are or what they do.
"The survey was very robust," Michael says. "The results will create a framework to direct good leadership styles."
Through its aging services certification program, Activated Insights helps Great Place to Work recognize outstanding workplace cultures in the aging services industry and produce the annual Fortune "Best Workplaces for Aging Services™." Activated Insights also helps Great Place to Work recognize outstanding workplace cultures, including Great Place to Work Best Workplaces lists for Millennials, Women, Diversity, Small & Medium Companies, and various regions.