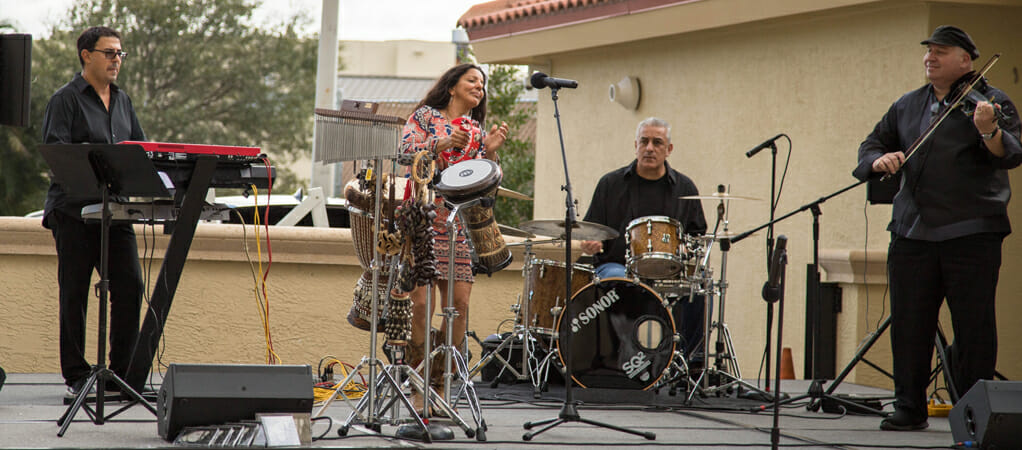 November at The Tower will be unforgettable!  The Stephen and Petra Levin Tower, our newest luxury independent living community, continues to deliver world-renowned entertainment for your enjoyment. Don't miss The Shalom Trio at The Tower at MorseLife!
The Shalom Trio has been sweeping the South Florida entertainment market like a cool wave of musical refreshment. From Israeli/Jewish Folk to Jazz to Dance to Rock, this exciting trio has a musical range as diverse as their interests and attributes. The Shalom Trio's performances and activities have been covered by the Miami Herald and the Sun Sentinel.
Experience the rich variety, grand presence and thrilling talents of The Shalom Trio. Join us for a sensational afternoon of musical delight at The Tower at MorseLife.
Tuesday, November 14, 2017 – 2:00 PM
Please call 561.687.5755 to RSVP
Seating is limited.