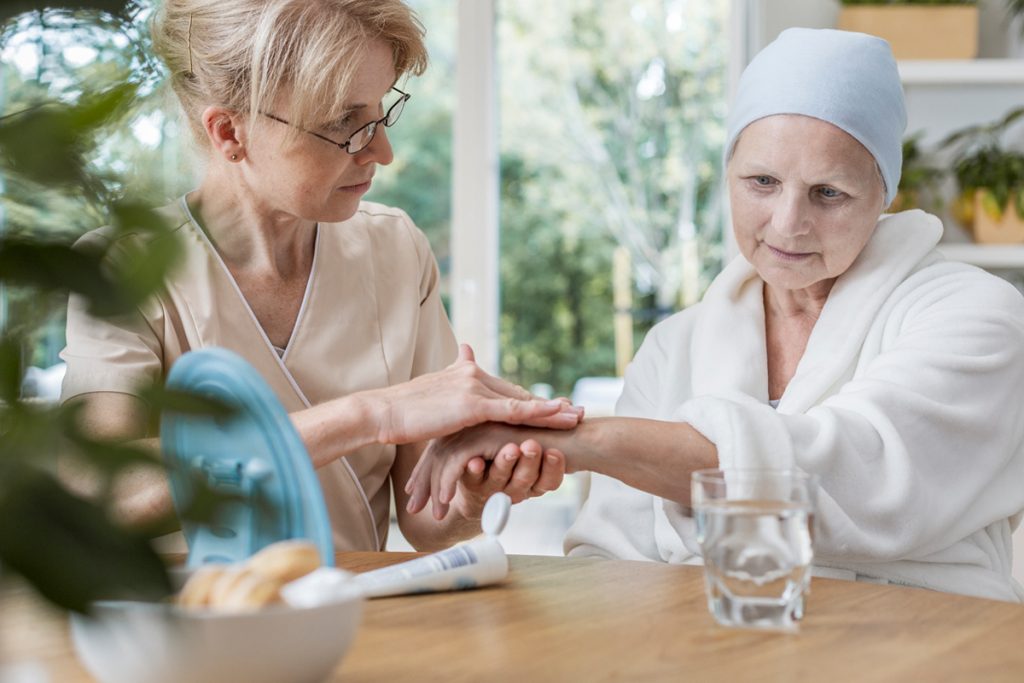 Does Marijuana Have a Place in Hospice?
MorseLife Hospice and Palliative Care study and benefits of a patient-centric approach to hospice care, including the integration of medical marijuana to alleviate suffering and despair cited in recent article
In 2019, MorseLife Hospice and Palliative Care conducted an online survey to find out more about people's beliefs and attitudes towards end-of-life care. One of the top insights gleaned from the survey was the overwhelming support of medical marijuana. The study cited that 87% of Americans support the use of medical marijuana as a treatment option for terminally ill patients, with nearly three in five Americans (58%) expressing strong support of it.
A recent story written by Kate-Madonna Hindes, "Does Marijuana Have a Place in Hospice?" cites this statistic and the increasing interest hospice programs are taking in offering patients palliative care therapies and alternative medical therapies, such as medical marijuana.
"Massage, music, art and alternative therapies all play a part in creating a meaningful end-of-life experience for patients and families," notes MorseLife Health System President and CEO Keith Myers. "At MorseLife we are leading the way and providing our patients a dignified end-of-life experience through one-of-a-kind research and care. It is promising to see a growing interest in this topic. People need to know that they have choices."
The story also touches on the "political limbo" many hospice programs find themselves in due to legal status, clinical safety and societal influence.
MorseLife is currently leading the only pilot program approved by the Florida Legislature to study medical marijuana use in elder adults. Residents who are part of the program have reported using fewer opiates, anti-anxiety drugs and sleep medications when using cannabis.
"The findings from our pilot study will help guide protocols for usage in other hospice care settings across the country," added Myers. "Our hope is that the research done at MorseLife will open doors to new care methods, ensuring that more Americans receive the best end-of-life care possible."