Building Friendships at Levin Tower
Five Single Women Whose Motto is "All for One and One for All"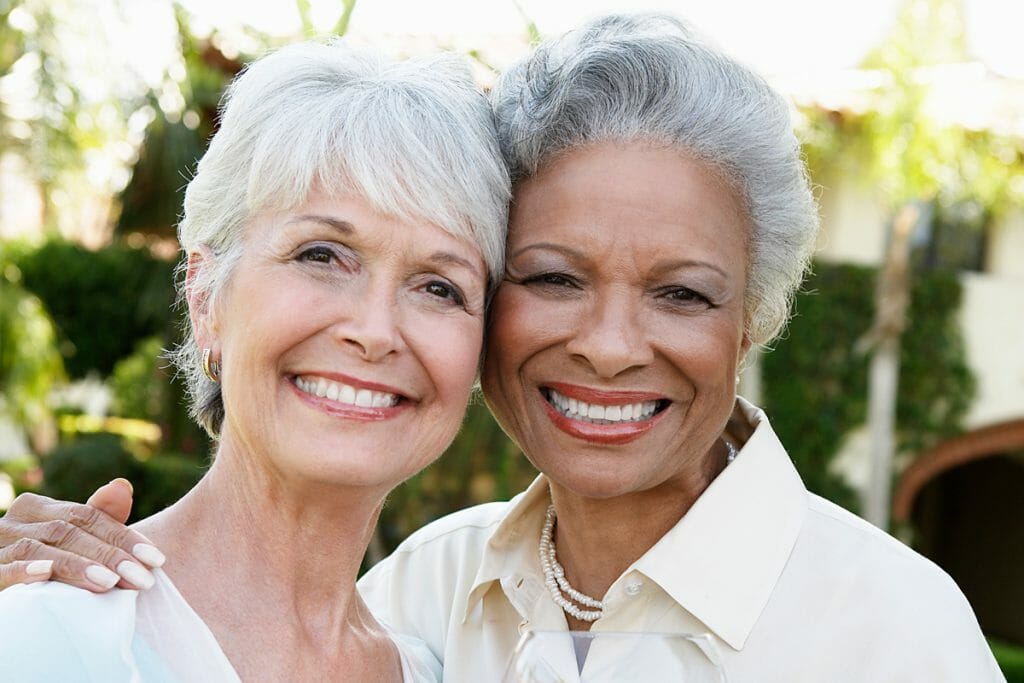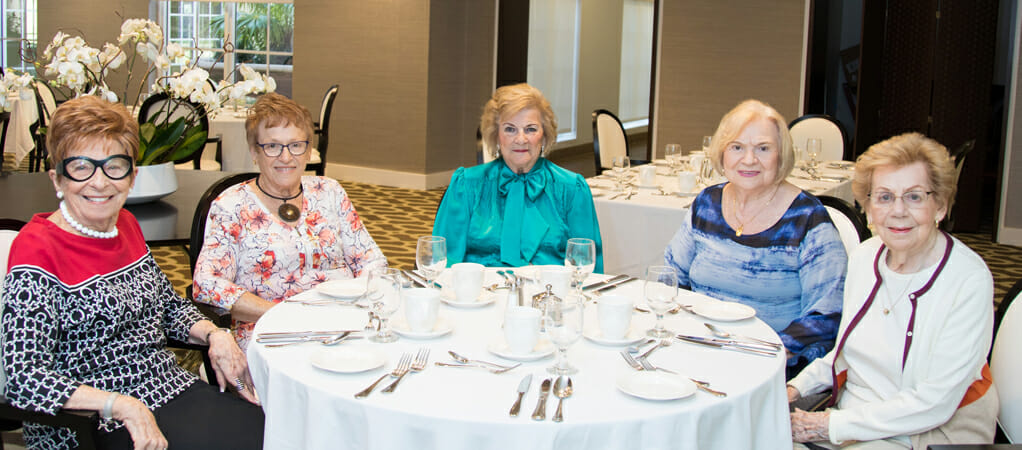 Moving to a new home and community can be daunting at any age, but the thought of making new friends when widowed or single can be one of the biggest challenges in later years.
As for five women who regularly sit together in the kosher dining room of the new Stephen and Petra Levin Tower on the MorseLife campus in West Palm Beach, you would think that they have known each other their whole lives!
Paulette Liebman, the first resident to move into the Levin Tower in early September, noted that all but two knew each other before their move.   "Because we are all kosher and single, we were seated together in the kosher dining room," she said.  "One by one, as each moved in, we found that we really enjoyed spending time with each other – even beyond the dining room!"
Paulette's new friends include Lilyan Wien who temporarily moved to The Tradition at MorseLife residence next door prior to her Levin Tower apartment becoming available.  Florence Siegel arrived in late September; Ellie Maslov moved here in October; and Laura Grossbard moved in December.
Laura and Florence had been friends for many years and both lived in Boynton Beach before Florence decided to move to the Levin Tower.   "When Florence moved here, I came for a visit, and admittedly, I was jealous because it was so beautiful," she said.   "I eventually signed a lease and became her neighbor once again."
When asked how all five became friends beyond dining together, Laura responded that they all had things in common and enjoyed each other's company.   "We meet each other for cultural, educational and entertainment events and outings each week,"  she said.   "We save each other seats at movies in the Levin Tower cinema, and book tickets together for outside outings."
Paulette added that they are also committed to celebrating each other's birthdays.  "We are so lucky for the transportation service here – the car takes us downtown for our celebrations and picks us up when it is time to come home," she said.
What is most important is that they "look out for one another" and through so many activities, they keep each other active and social.   "If one of us doesn't show up for dinner or at an event, we get in touch immediately," she said.   "Our motto is 'all for one and one for all' – and it really is true – we happen to care about each other's well being!"
Paulette notes that she and her friends could be a model for research that shows that people in later years who have satisfying relationships with family and friends are happier, having few health issues and live longer.  "For us, the Levin Tower is more than just a place to live – it's a place to establish and build caring friendships for life – all for one and one for all.