"Art washes away from the soul the dust of everyday life." – Pablo Picasso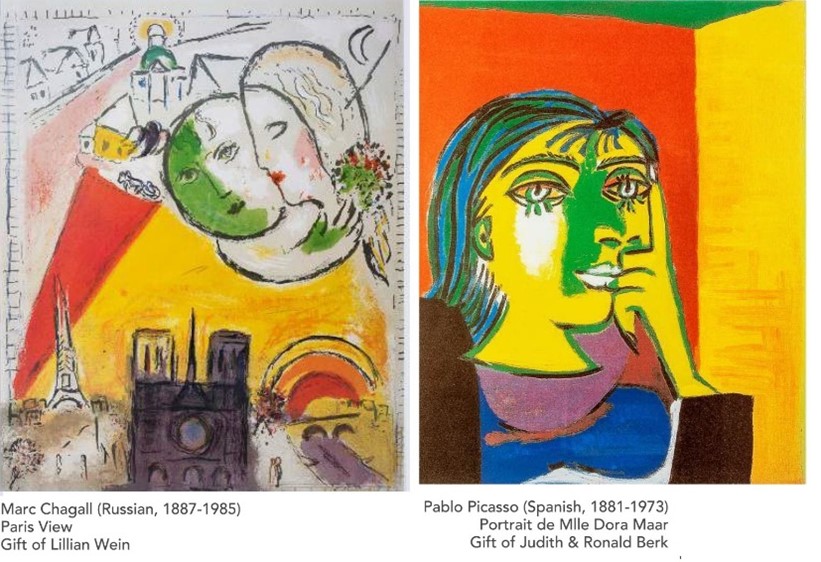 Have you ever strolled through one of the world's great museums and longed to live among its treasures? Residents at MorseLife do just that as they spend their days among works by such icons as Pablo Picasso, Mar Chagall, and David Hockney, to name just a few.
As a not-for-profit organization, MorseLife benefits from its passionate donors who often give art to enhance the lives of our residents. "Shakespeare wrote, 'The object of art is to give life a shape,'" says MorseLife President and CEO Keith A. Myers. "I'll go one further and say that art helps shape a life. We believe that art aids in healing and also creates a welcoming environment that nourishes the soul."
The MorseLife Permanent Art Collection is curated by Terri C. Sriberg, Chair of MorseLife Home and Community Based Services. While a student at Boston University, she found her passion for interior design, which led to a successful career that included a residential design firm in Boston and later in Florida as the founder of TCS Designs. With a keen eye for design, Terri places the art across the MorseLife campus.
MorseLife celebrates all the arts, including the books in the fully stocked library and the films screened in our private movie theater. Residents also enjoy a variety of activities in which they can express themselves through art, such as in our painting and beading classes.
The art on our walls is one-of-a-kind. Just like our residents.