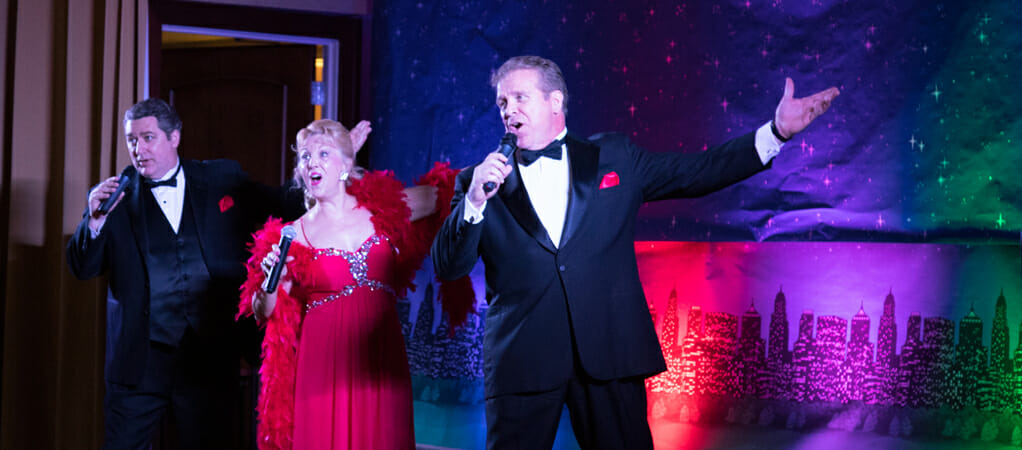 This month MorseLife Health System's assisted-living residence, Tradition, celebrated 13 years of first-class senior living. We are proud of the luxury lifestyle atmosphere we have provided for all those whom have called our establishment home during these past 13 years. As Tradition enters its "teenage" years, we wanted to throw a celebration that was nothing short of spectacular. On Sunday, Dec. 3, we hosted a New York City themed event, featuring the Gold Coast Singers and their show-stoping performance: "The Best of Broadway."
"It is truly a pleasure to see original residents enjoying all Tradition has to offer after 13 years," said Stephanie Frazier, Executive Director of Tradition and Memory Care at MorseLife.
While residents enjoyed the special entertainment, New York-style soft pretzels, apple shaped treat boxes were served and quintessential New York street signs filled the room as residents gathered in celebration. Over 200 guests joined the "Big Apple" celebration, including family members and friends of Tradition residents. The special evening also recognized three women who have called Tradition home for the entire 13 years – Esther Bondareff; Belle Robert; Doris Karp. Each woman received a rose to honor their loyalty and commitment to the Tradition.