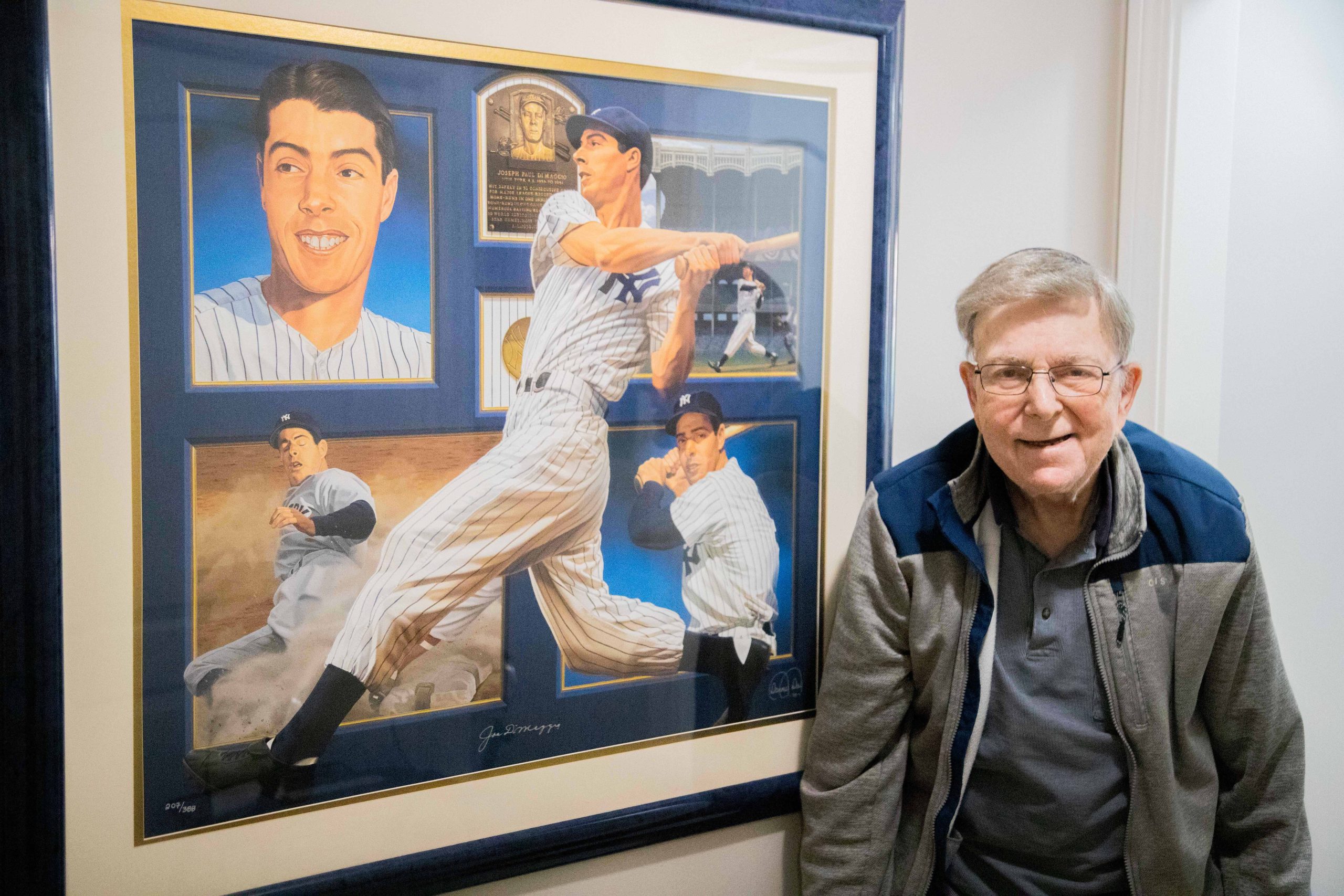 Tradition at MorseLife Resident Sid Elman Shows Off Impressive Sports Memorabilia
It was the early 1950s when a young Sid Elman strolled into the Concourse Plaza Hotel in New York City with hopes of snagging autographs from some of his favorite baseball players. It was Old-Timers' Day at nearby Yankee Stadium, and Sid walked over to an older gentleman he felt must be famous.
"It turns out the man was Cy Young," Elman said, referring to the legendary pitcher who holds the Major League Baseball record for most career wins with 511 – 94 more than anyone else in history. "We talked for 20 minutes. It was the highlight of my life."
Elman, a resident of Tradition at MorseLife, the health system's premier assisted living residence, has many stories like this that he recently shared during an afternoon visit to his spacious apartment.
Autographed portraits of some of the greatest athletes of all time hang on his walls.  In his bedroom, there's a signed photo of Mohammed Ali throwing his famous right-hand punch, a signed portrait of Michael Jordan, and a limited-edition scorecard signed by Tiger Woods.
"This is one of my favorites," Elman said at least a handful of times as he enthusiastically shared his treasured memorabilia collection.
Now 84 years old, Elman lived a fascinating and fulfilling life before moving into the five-star, all-inclusive Tradition assisted living residence. He served in the U.S. Army in Germany in the late-1950s and worked for 47 years in advertising at The New York Times.
Elman chose Tradition because of its Kosher food services.  He also added that "The aides here are absolutely fantastic."
Elman's well-appointed living room is decorated with some of his largest mementos, including a team-signed Miami Dolphins jersey from the undefeated 1972 season, a limited-edition team-signed photo of the 1980 U.S. men's Olympic hockey team, and a portrait signed by every member of the championship-winning 1973 New York Knicks.
Another of Elman's favorites is a limited-edition painting of Yankees' legend Don Larsen.
Along the tour, Elman proudly shared a signed Joe Montana San Francisco 49ers helmet, a signed portrait of every Major League Baseball player to hit 500 home runs, and a portrait signed by legendary tennis player Rod Laver.