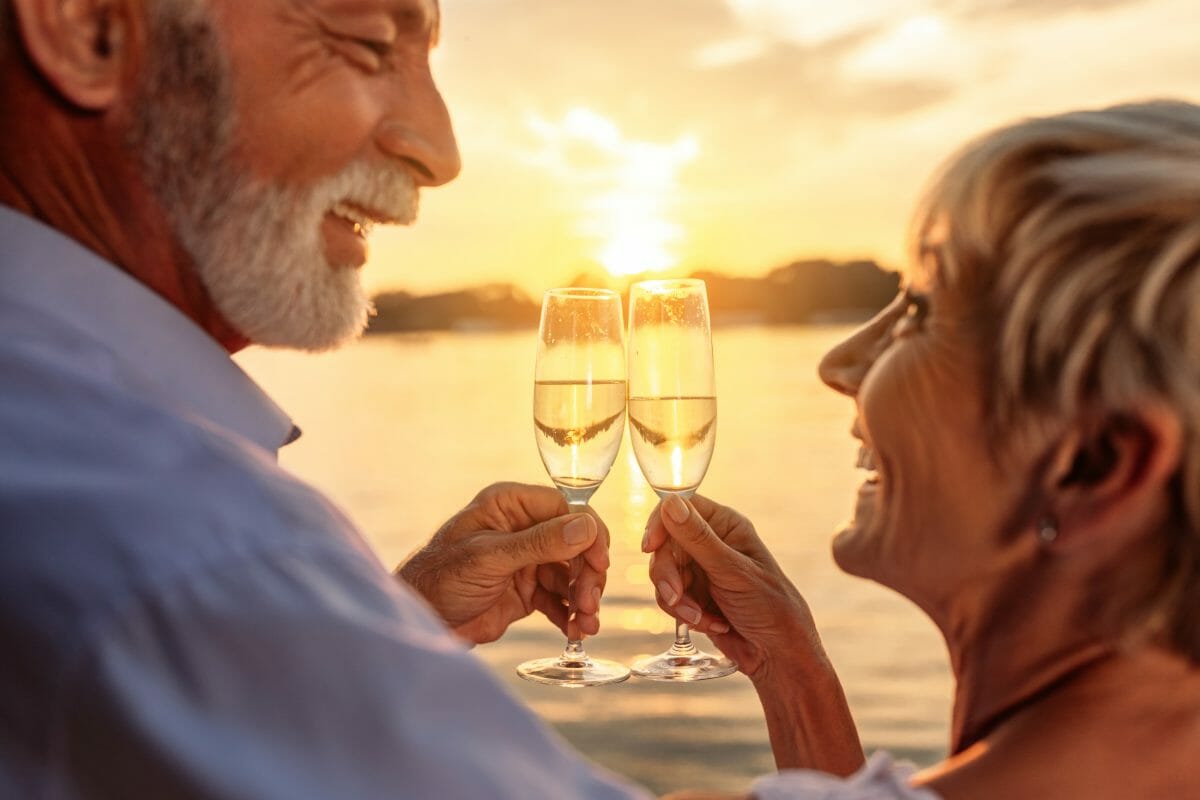 The Second Time Around:
Sol and Edith Branman Making Life Worth Living
It was 1979.  Sol, an engineer from Sacramento, was legally separated from his wife and Edith, a librarian in Queens, had been divorced for many years.  A friend of Edith's knew Sol and suggested the two meet for a blind date when he was visiting New York City.  They met at "Windows of the World" for dinner – he called her the next day – and according to Edith, "that was it!"  They married in December of that year.
After almost 40 years of marriage, the couple note that after so many years, they both make life worth living for each other.  Sol just celebrated his 100th birthday on March 19th and Edith will be 90 in June.  "What keeps me alive is Sol," noted Edith.   "For all of these years, he has been both my physical and emotional support during the good and bad times."
Sol notes that one of Edith's traits is caring for others.  "She is always thinking about others before herself," he said.  "She has always done that, in her work as an outreach literacy advocate for the library system in Queens, and personally, in the attention she pays to me, family and friends."
After marriage, Sol and Edith Branman lived first in New Jersey and then bought a home in Queens, and years later, moved back to New Jersey when they both retired to live closer to his children.
"One nasty winter nearly 25 years ago, we decided we were sick of shoveling snow," Edith noted.  "My daughter and son-in-law already lived in Miami, and we decided to buy a home in Boynton Beach."
The Branman's lived in their home for 15 years, and then thought it would be better to live in an all-inclusive senior community like The Tradition at MorseLife that would offer services and amenities, and help if and when they needed it.  "We thought the Tradition was 'the best of the lot' when we toured around," she said.  "What got me first was the beautiful Jewish art work in the front lobby – just observing that upon entering, we knew we were home."
Nine years later, the Branman's enjoy their life together, and feel fortunate for the circle of friends they met at The Tradition right from the start.  "We enjoy playing cards, going out when we are well and participating in the activities," Edith said.  "It is a lovely, supportive community."
As for Sol's secret to living to 100 years, he quips that it is "not dying."  Edith notes that after almost four decades, they love each other like they did when they first met – always supporting each other and "making every day worth living."
To learn more about extraordinary living at The Tradition at MorseLife and The Levin Tower, call 1-888-387-2372.