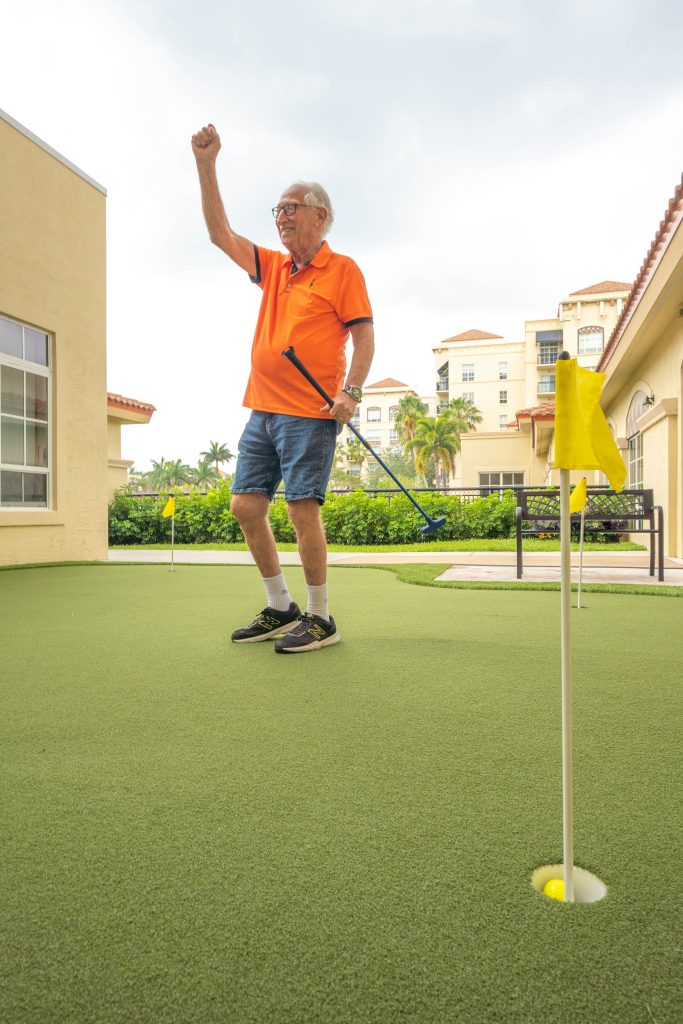 Residents find more fun at MorseLife! New Putting Green in Place for National Senior Health and Fitness Day
Residents are now enjoying a new putting green located at the MorseLife's independent Living, the Levin Palace.
While National Senior Health and Fitness Day is celebrated every year on the last Wednesday of May, residents can be seen every day of the year enjoying all the leisure activities offered on campus.
According to data from the Sports and Fitness Industry Association, pickleball is now the fastest-growing sport in the country. The game is fun and social with rules that make it easy for beginners to learn while experienced players vie to win fast-paced games. All levels of players can be found on our pickleball courts.
Residents enjoy swimming and luxuriating in our heated indoor and outdoor pools all year around. If it's raining or just plain too hot to be outside, our state-of-the-art fitness center offers great classes and the latest workout equipment.
No matter what physical activity you enjoy, at MorseLife, you can relax in the inviting spa and wellness center.
Of course, health and fitness also are enjoyed by getting together with others and participating in the many activities and classes offered throughout the month, such as painting, beading, and discussions of current events.
At our new putting green and throughout the campus, residents get in the swing of enjoying life at MorseLife.