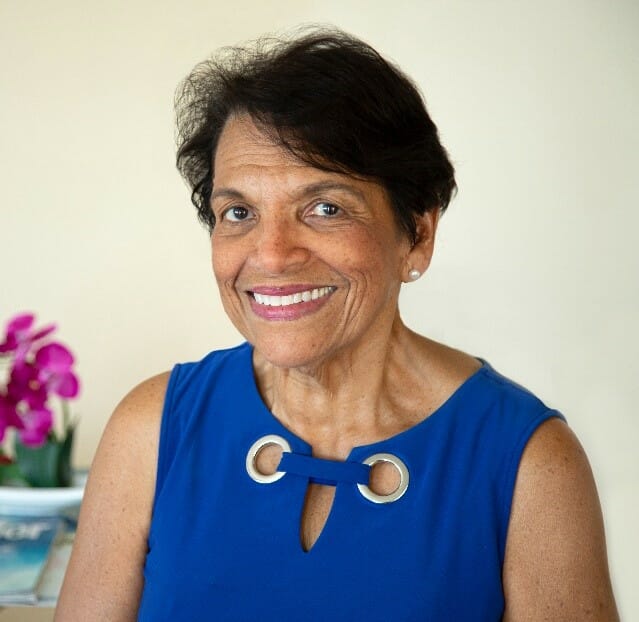 Author and Health Coach Cynthia Guy, M.D. to Host Podcast from Her Home at The Tradition at MorseLife
When Dr. Cynthia Guy was diagnosed with multiple sclerosis and told that she would be bedridden within three months, she turned to the Internet and put her medical research skills to work. Now, 20 years later, she is an active resident here at The Tradition at MorseLife and is taking to the internet once again, only this time it is to help others through a podcast.
"In addition to eating properly and exercising, the key to living a fulfilling life regardless of age is surrounding yourself with the right people and having a positive outlook," said Dr. Guy, who is a certified health coach.
To be hosted on Dr. Guy's soon-to-launch website, HealthEnrichmement.net, the podcast will feature encouraging, insightful and inspirational ideas to confront and overcome obstacles to living a better life.
Having created a home with an office and exercise room, Dr. Guy is able to podcast from her desk and meditate in the morning while gazing at the lake. She spends time with her husband, Stuart, who is receiving care at the Memory Care Residences at MorseLife.
The couple came to Florida from Dr. Guy's native Panama, where they had established an NGO to help provide cochlear implants to deserving patients with hearing loss after Stuart became deaf and the two saw first-hand how the operation can greatly improve a person's quality of life.
With a resume that includes completing her medical training at Washington University in St. Louis and serving as Chief of Anesthesiology at the Missouri Baptist Hospital, Dr. Guy takes a holistic approach to living well. After reversing some of the physical effects of MS through diet, she wrote a book, Love Yourself Healthy, which is available as a free Kindle download at Amazon.com. Soon, her podcast should be available through Alexa and other podcast providers.  "There is no reason to stop living when you reach a certain age or have an illness," Dr. Guy said. "Step-by-step you can transform your life."