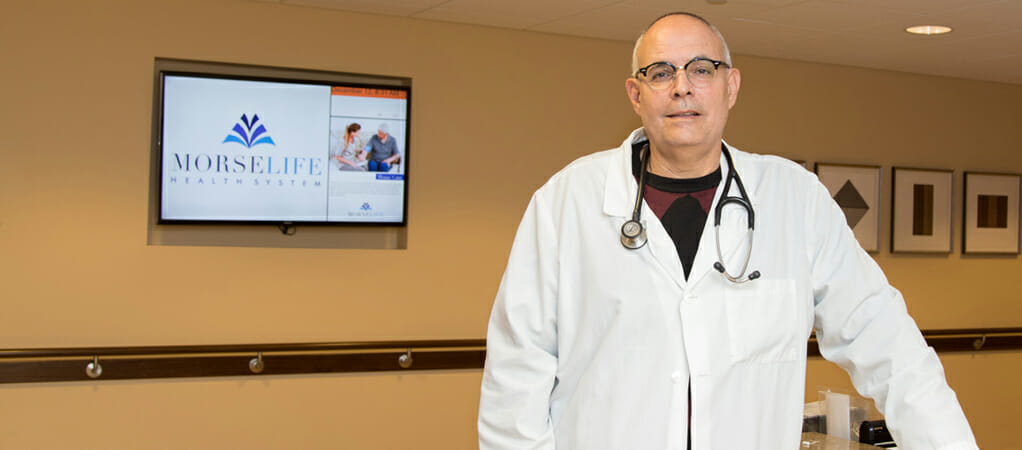 MorseLife Health System is proud to announce its partnership with the Palm Beach Accountable Care Organization (PBACO), an organization that works to improve healthcare delivery and the patient experience while decreasing per capita healthcare costs.
PBACO was started in 2010 by a group of physicians who voluntarily agreed to work together to better steward Medicare costs, while simultaneously providing high-quality care to each patient. With this goal in mind, each PBACO physician is tasked with creating a personalized healthcare plan based on a patient's unique needs, coordinating the execution and evolution of this plan. PBACO physicians also manage a patient's care throughout the healing process with the purpose of preventing readmission to hospitals within the first 90 days post-discharge. Readmission to hospitals is the main driver of costs to the Medicare system.
Spearheading the partnership at MorseLife is Dr. Jose Barrios, who works in the Skilled Nursing Facility managing post-acute care services. Dr. Barrios coordinates patient care from the time of hospital discharge and throughout their stay at MorseLife. Dr. Barrios ensures that each patient experiences a seamless transition to his or her primary care physician and/or home health aide so the patient receives appropriate care in a timely manner limiting the possibility of readmission.
MorseLife continues to surpass performance standards in quality care by putting patients first, and our services are trusted and preferred by PBACO physicians. We are honored to work with the organization to steward Medicare costs as we continue to care for the health of patients that come through our doors.