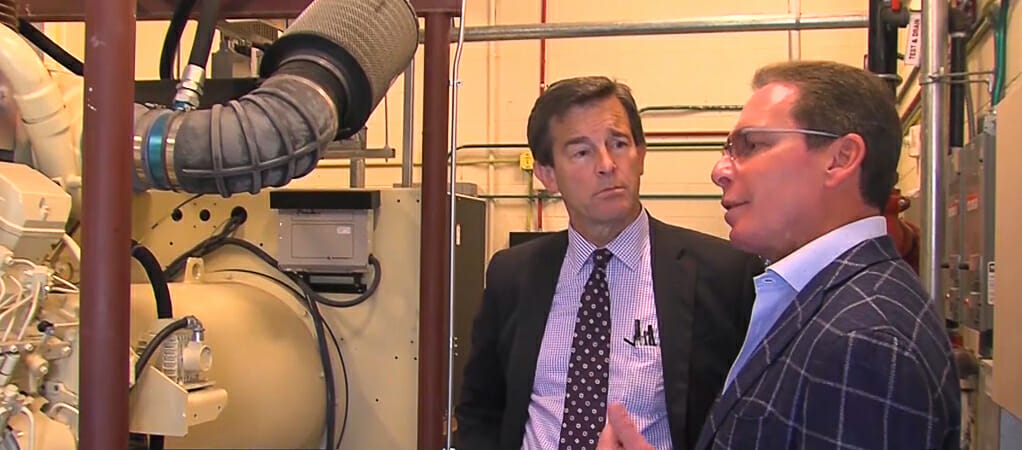 New Emergency Power Rules Now Law For Florida Nursing Homes/Assisted Living Residences
Hurricane Preparedness at MorseLife Health System Part of Daily Routine
     West Palm Beach, FL, May 22, 2018 – With the 2018 hurricane season predicted to be similar to last year's season, emergency power rules have become law in Florida for nursing homes and assisted living residences, particularly after 12 patients at a Hollywood Hills rehabilitation center died in suffocating heat during Hurricane Irma.
MorseLife Health System in West Palm Beach was among few senior care organizations to have generators throughout Hurricane Irma last September.   Keith Myers, president/CEO of MorseLife noted that patients in its short-term rehabilitation and skilled nursing facilities, and residents of its independent and assisted living residence saw no interruption of power or vital services throughout the storm.  "Additionally, we opened our doors to families of employees and the frailest of its community to ensure their safety and security," he added.
"MorseLife invested heavily in generators and building and system improvements over the past five years to ensure safety of patients and residents," he said. "With five generators, including a bi-fuel generator that runs on diesel and natural gas, and hurricane impact glass throughout its buildings, we are ready for the worst."
The Agency for Health Care Administration (AHCA) requires nursing homes and assisted living residences to have a "sufficient alternative power source such as a generator" that can run a minimum of four days with air temperature not to exceed 81 degrees.
With law taking effect on June 1, there are many among 700 nursing homes and 3100 assisted living residences that have not yet complied to provide their plans.   With the hurricane season expected to be as severe as last year, there is a huge concern for the welfare of the most vulnerable among the senior population.
The generators and system upgrades of MorseLife Health System represent an investment in the welfare of the seniors served on our campus.   "Our long-standing mission for over 35 years has been to enhance the lives of older adults of our community," noted Myers.   "We take very seriously our responsibility to our seniors, among the most vulnerable of our population, to keep them safe and secure.  Not doing so would just be thoughtless on our part."
For more information about MorseLife Health System, call 561-567-0586 or link to www.morselife.org.
About MorseLife Health System
MorseLife Health System is a nationally-recognized provider of exceptional care for seniors in Palm Beach County.  A charitable, not-for-profit organization, its programs include short-term rehabilitation, long term care, independent and assisted living, memory care assisted living, home health care, meals-on-wheels, care management, and Palm Beach PACE.  Founded over 35 years ago, MorseLife has built a reputation and tradition of caring for seniors with excellence, dignity and compassion.  For more information, visit www.morselife.org.