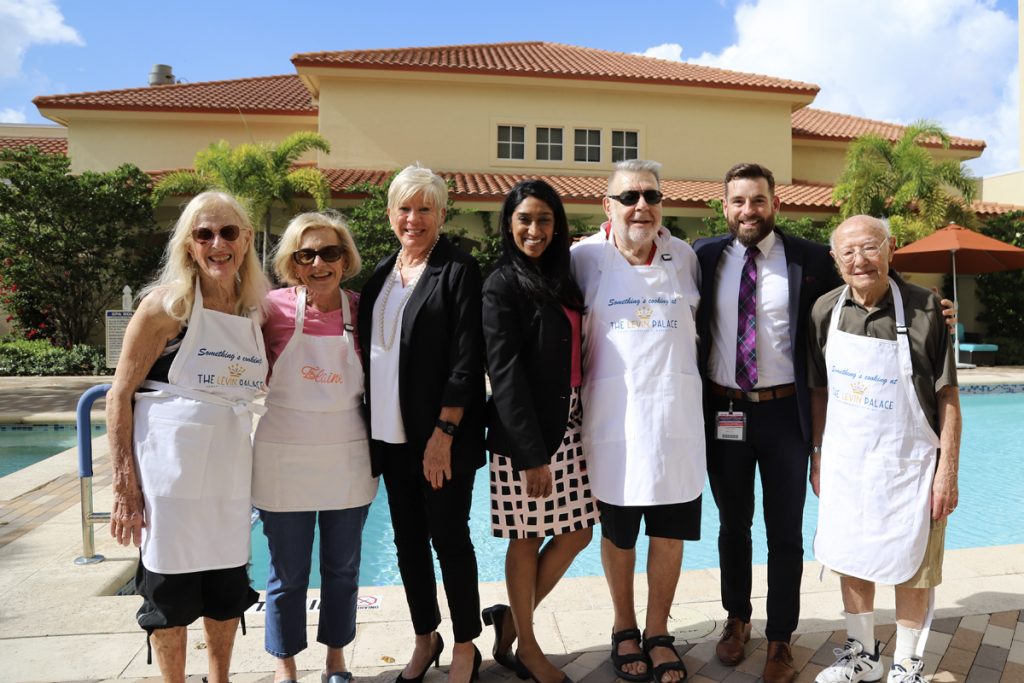 MORSELIFE LEVIN PALACE RESIDENTS AND STAFF GATHER FOR A FESTIVE LATKE COOKOFF 
On December 11th residents at the independent living residence Levin Palace and MorseLife staff participated in a Latke cookoff to celebrate the coming Hanukkah holiday. 
Residents who live on the senior campus joined teams from marketing, resident services, housekeeping, maintenance and administration in the culinary contest. The culinary winner was resident Frank Gold, whose award-winning recipe is featured below.
The Levin Palace at MorseLife, a luxury residence in the heart of West Palm Beach, provides exceptional living for an older generation. The five-star living residence urges everyone on campus to strive to not only live longer, but to live younger.
MorseLife Wining Latke Recipe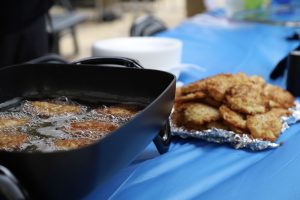 Frank Gold
5 medium Idaho baking potatoes
2 medium onions
5 eggs
1/2 lb. unbleached flour
Salt and pepper to taste
1 qt Canola oil
Peel and quarter potatoes, keeping in bowl with water over them.  Peel and quarter the onions.  Heat oil in large frying pan.  Take approximately 1/5 of the potatoes, 1/5 of the onions and 1 egg and place these items in the bowl of a large food processor (with steel blade in place) and pulsate until all ingredients are chopped (not made into paste or pureed) and are a rough slurry.  Pour contents of food processor into a large bowl, repeat 5 times until all ingredients are in the large bowl.  Add flour (as needed), to achieve a batter like consistency and add salt and pepper to taste (approximately 1/2 teaspoon of salt per potato and 1/2 teaspoon black pepper for the batch).
With a large spoon take batter and place it in hot oil, keeping each pancake separated, turning over when the bottom is golden brown. Remove from heat when second side is appropriately browned, and contents are cooked.  Drain oil on paper towels on a plate.  Serve immediately.
Tips:  The potato batter will turn black if left in the bowl too long before cooking, so speed is necessary in the cooking process.  Add flour as necessary since the potatoes will give off water and make the batter soupy.  Too much flour will make the pancakes heavy and not as tasty.  Add oil as the process continues making sure that the oil stays at approximately 360 degrees or too much oil will be absorbed by the pancake.  
To prepare in advance, half cook the pancakes and freeze them.  When ready to serve, defrost and fry in a deep fryer until golden brown.