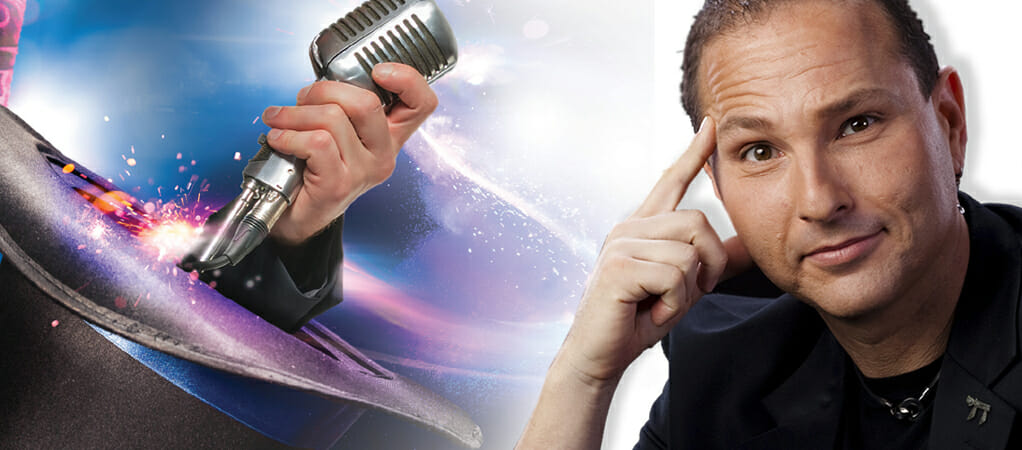 MorseLife is welcoming the New Year with a plethora of unforgettable events scheduled to amaze and excite! On January 8, Guy Balvi kicks off the month with his performance, "Master of the Mind." From performing at Carnegie Hall in New York to putting on more than 1,200 shows at Caesar's Palace in Las Vegas, to being on TV, Guy Balvi has brought his act throughout the country, never seizing to draw in and amaze his audience.
Balvi is world renowned for his astounding telekinesis skills, which include moving objects and bending spoons… even a stop sign! Although Balvi does not claim to possess any supernatural powers, he is a master at using psychology and physiology in a spellbinding way. This mind game experience will give MorseLife residents an opportunity to tap into different parts of their brains. An afternoon of hypnotic wonder and adventure is sure to ensue as Guy Balvi amazes with mind reading, predictions, the power of suggestion, psychological illusions and subtle humor, sure to make this event unforgettable.
Join residents of both the Tradition and the new Levin Tower in witnessing this magical event by calling (561) 701-8367.