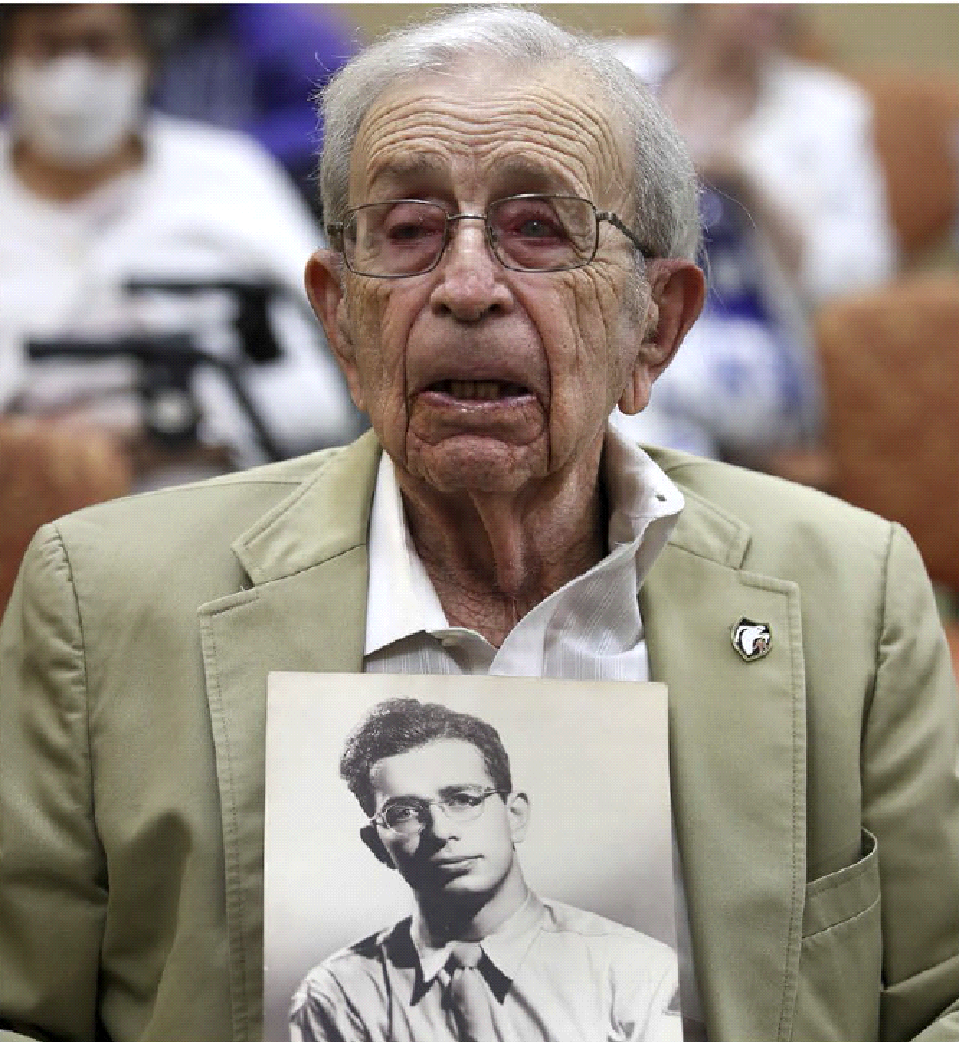 MORSELIFE RESIDENT AND GHOST ARMY VETERAN MANNY FROCKT HONORED WITH CONGRESSIONAL GOLD MEDAL
Army Veteran Manny Frockt, 98, was recently honored at a special ceremony at Tradition Assisted Living at MorseLife, to mark the recent award of the Congressional Gold Medal to the Ghost Army. These secret WWII units used creative deception to fool and distract the enemy on the battlefields of Europe.
Frockt was presented with a copy of the bill passed by Congress and signed by the President earlier this year, awarding the Congressional Gold Medal to The Ghost Army, along with a letter from President Biden. (The U.S. Mint will strike the actual gold medal at a later date). Rick Beyer, President of the Ghost Army Legacy Project, shared remarks about the history of the Ghost Army and the campaign to secure the Congressional Gold Medal for its members.
Frockt served in the 3132 Signal Service Company, Special. The sonic deception arm of the Ghost Army was tasked with the unique mission to impersonate other Allied units to deceive and disrupt German military actions. Their tactical deception included the use of inflatable tanks, sound trucks, and fake radio transmissions. Unfortunately, the story of this unit was kept secret after the war and only became declassified in 1996.
The Congressional Gold Medal award is a long-overdue recognition of the dangerous and heroic exploits of the Ghost Army, which is credited with saving thousands of lives during the war.