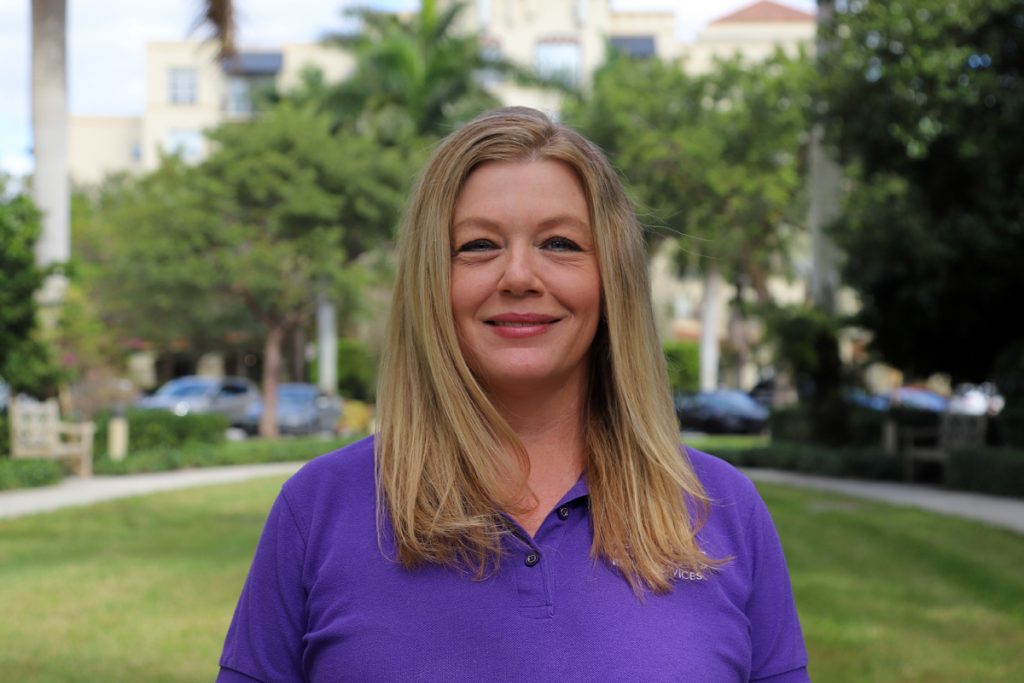 MorseLife Offers New Leading-Edge Parkinson's Therapy Treatment
Carolyn Carter, OTR/L, Has Been Promoted to Chair of the Program
Someone in the U.S. is diagnosed with Parkinson's Disease every nine minutes. Fortunately, with the right treatment, patients' quality of life can be greatly enhanced and symptoms such as tremors, slowed movement, rigidity and trouble with balance can be reduced. To help residents and those in our community who suffer from this debilitating disease, MorseLife has introduced a new Parkinson's Therapy program that will provide the highly specialized and personalized therapy that patients who suffer from movement disorders need to live a fuller life.
Carolyn Carter, OTR/L, has been promoted to chair of the new Parkinson's disease therapy program. A lead therapist at MorseLife Short-term Rehabilitation since 2005, Carolyn has more than 25 years of occupational therapy experience treating patients in multiple care settings including skilled nursing facilities, outpatient therapy, sub-acute rehab and pediatric school-based therapy. Her clinical experience includes a wide range of practice areas with a specific interest in neurological rehab and she has advanced training in neuro-developmental treatment.
Carolyn will work to incorporate music-based movement (MbM) therapy into individualized treatment plans, which help to improve gait and gait-related activities in Parkinson's disease patients. It naturally combines cognitive movement strategies, cuing techniques, balance exercises and physical activity while focusing on the enjoyment of moving to music instead of the mobility limitations of the patient.
Carolyn will see patients in all areas of MorseLife including the nursing home, short-term rehabilitation, PACE, independent and assisted living, and memory care. In addition to caring for those on campus, the therapist will see clients from the Kramer Senior Services Agency, a subsidiary of MorseLife that specializes in the care of seniors in their own homes.