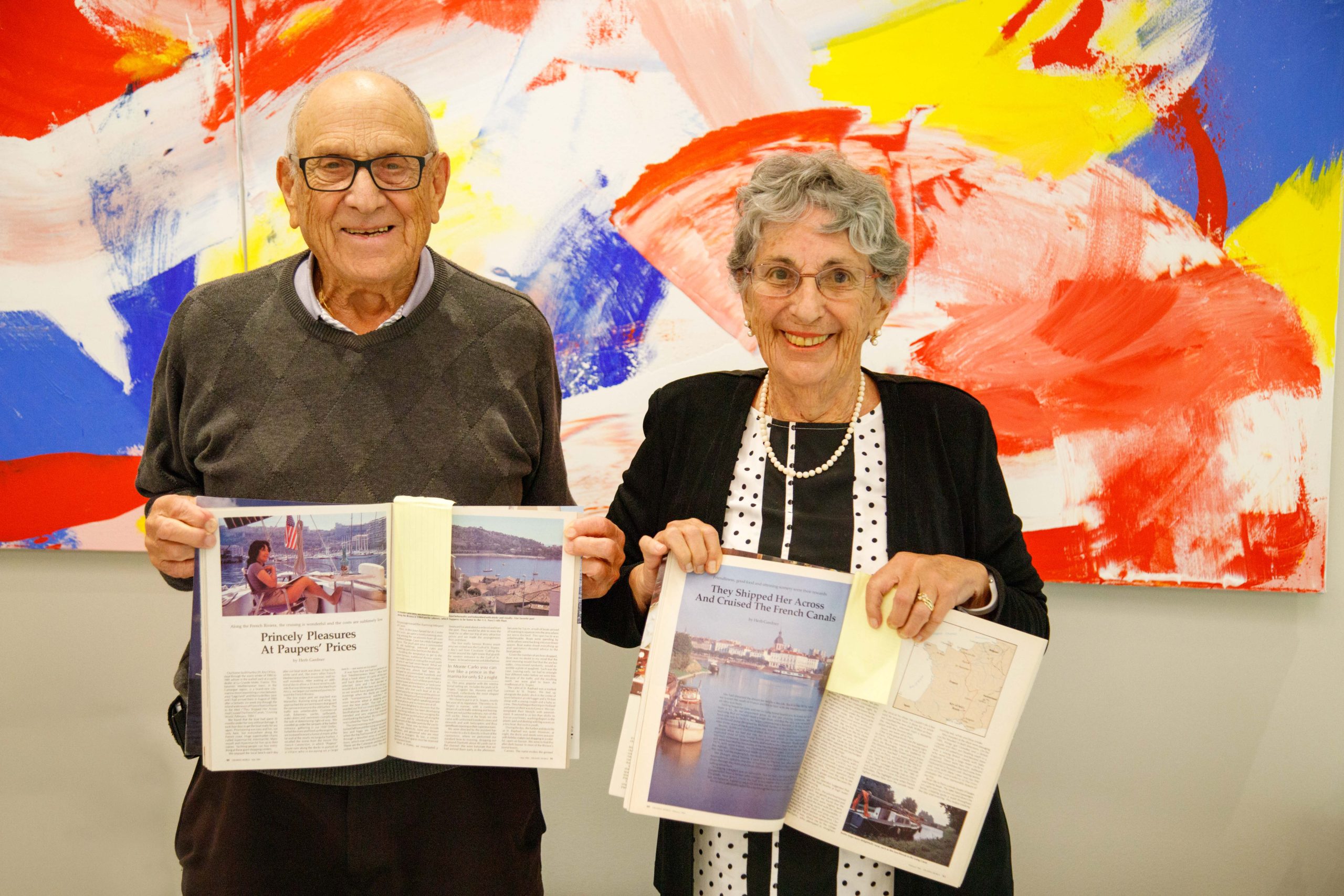 MorseLife Hosts Unique Lectures for Residents' Enjoyment
As part of MorseLife's commitment to bringing more life to residents, a schedule of stimulating activities, events, and guest lectures is always on the horizon to keep residents inspired, engaged, and living life to the fullest.
Always dedicated to leading-edge care and innovative programming, MorseLife strives to bring its residents the most up-to-date healthcare and health education. To support this commitment, Dr. David Watson, the founder of Alzheimer's Research Center, was recently invited to speak to residents about prevention and treatments for the disease. Watson is a leading expert in the field and has participated in over four hundred clinical trials for treating or preventing Alzheimer's disease over the past twenty-six years.
And sometimes, it's MorseLife's spectacular residents who take center stage.
Herbert Gardner, a resident at Levin Palace MorseLife's independent living residence, recently held a lecture and wine tasting where he shared his unique life experience of building his boat and then sailing abroad. Herb spent ten years sailing across the wild blue yonder from the English Channel and the Mediterranean to Monte Carlo and Capri. He shared his inspiring and adventurous stories while residents enjoyed wine tastings from the regions he visited.
Gardner is also the founder and conductor of The Baroque Ensemble of the Palm Beaches, which presents free monthly concerts for residents from January through April in Norma Friedman Hall.