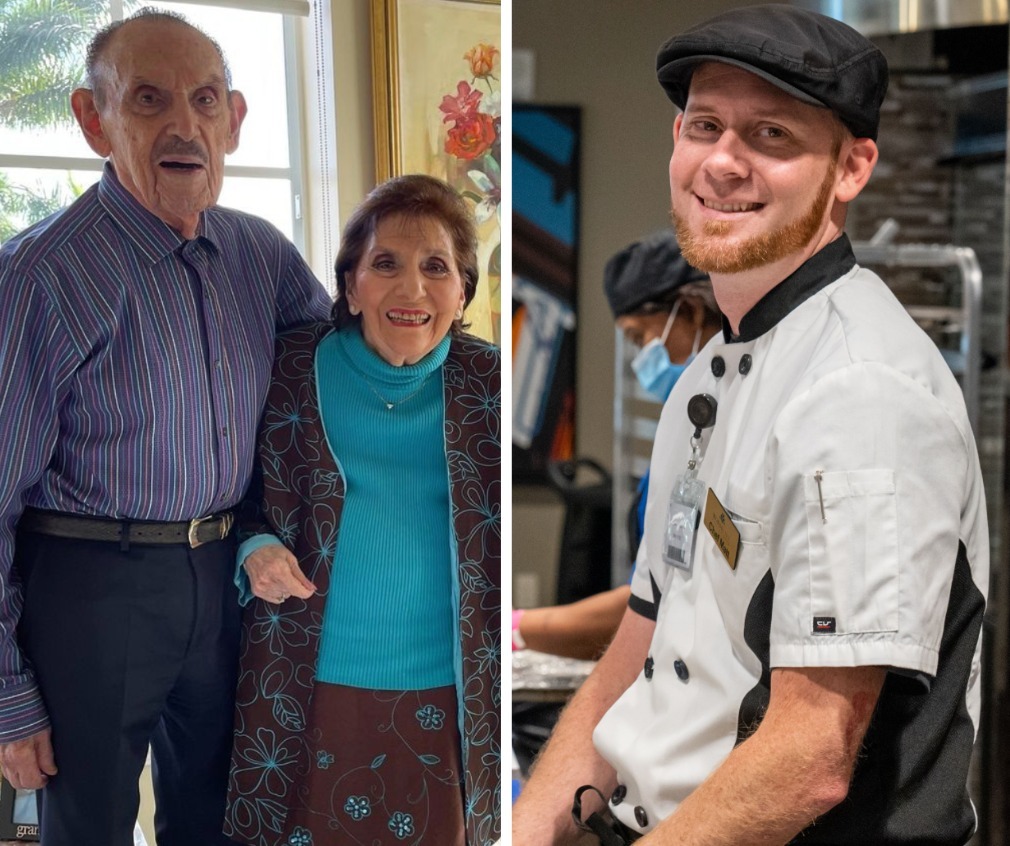 MorseLife Chef Repairs a Hole in History for World War II Veteran
Knowing the residents you're cooking for is an important part of the job for MorseLife Executive Chef Matt Hammett, Director of Culinary, Chef Chris Collier, and the MorseLife culinary team. Many residents have dietary preferences and restrictions or simply just like certain foods. Hence, our culinary specialists make an extra effort to get to know them individually, putting a face to each delicious meal they cook and serve. The scent of good food can go a long way toward helping elderly residents feel more at home, especially when there's the extra touch of knowing the chef who cooked it for you really cares.
This personal relationship sparked a conversation between resident Arthur Nagler, age 97, and Chef Matt, who was awed and inspired by Nagler's harrowing tales and scrapbook photos of his U.S. Army service as a World War II surgical technician.
Drafted in 1943 to General George S. Patton's Third Army, Nagler landed with his medical service team on Utah Beach in Normandy, France, just four months after the D-Day invasion. Soon, he was called to Germany, where he was wounded and suffered a concussion during the famed two-month Battle of Bulge, but despite his injuries, Nagler kept working to care for other soldiers.
Although France later bestowed him with the French Legion Honor Medal, Nagler never received a Purple Heart from the United States, perhaps because—unknown to many—the rules surrounding the award of the famed medal had been changed by the Army just two years before, suddenly making them very rare.
The Purple Heart remains one of American history's most cherished and widely recognized medals. So, after hearing Nagler's story, Chef Matt decided it was time to rectify history. Scouring through heirlooms for sale, he found a real Purple Heart and gave it to Nagler as a gift.
"Although it was not an official presentation or military issue, he can still wear it on the left side of his uniform," Chef Matt explained.
Nagler returned home after the war to become one of the original managers of Florida's Everglades Growers Cooperative with his wife, Nola, in the late 1950s. He was also a civic founder of The Glades area, which comprised early rural developments in Belle Glade, Pahokee, and South Bay.
Even though it was unofficial, receiving the symbolic Purple Heart filled Nagler with pride, and he still talks about it every time he introduces Chef Matt to his friends and family.
Matt also feels a deep sense of pride at being able to pay his respects to his good friend from the "Greatest Generation" and shared that "Mr. and Mrs. Nagler are amazing people."