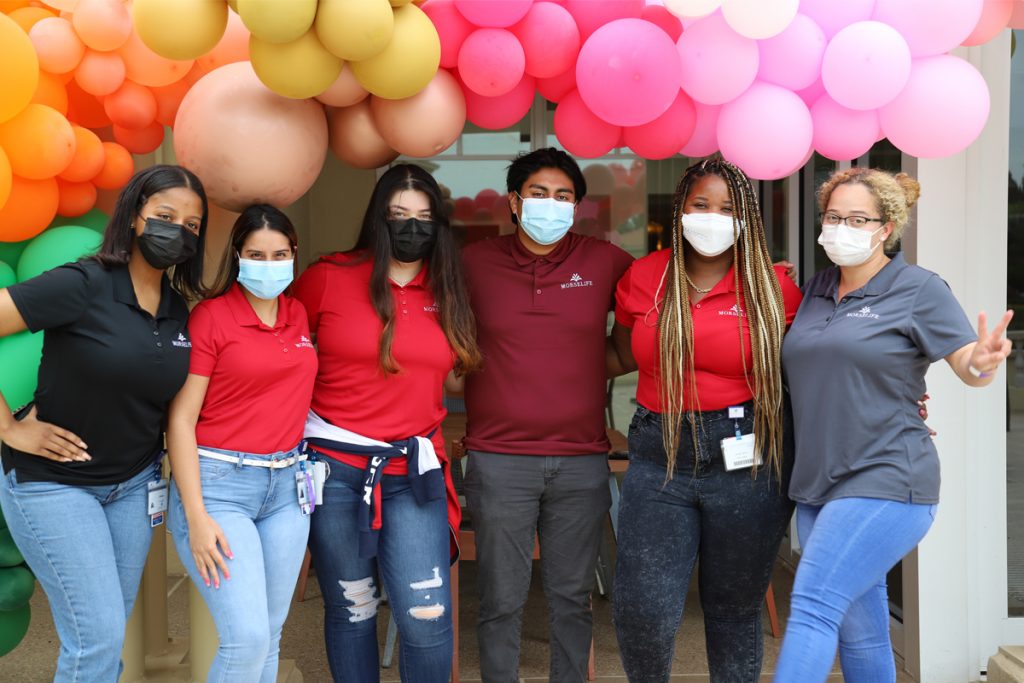 MorseLife Celebrates Nurses All Week Long
Our exceptional nurses were treated to fun activities during National Skilled Nursing Care Week (NSNCW)
During a weeklong celebration, MorseLife showed its gratitude to the many skilled nurses on campus who help to make MorseLife a nationally recognized senior community for offering transformational senior care.  Nurses were treated to daily activities, including roses, a scavenger hunt, Hawaiian shirt day, and an appreciation luncheon.
The theme of this year's NSNCW was "Together Through the Seasons," and it honors the collective commitment of skilled nursing care facilities and their staff in providing compassionate care to residents during an unprecedented time.
"This past year presented many challenges to our organization and our nursing staff," said MorseLife President and CEO Keith Myers. "I could not be prouder of the amazing work we have done to keep our residents safe and in good care.  I am especially appreciative of our wonderfully talented and attentive nurses who have consistently prioritized our residents' needs."
MorseLife has been named "Best Nursing Home" by U.S. News & World Report, received the Governor's Gold Seal Award for Long Term Care Excellence, earned Joint Commission Accreditation, and a 5-star rating by the Agency on Health Care.