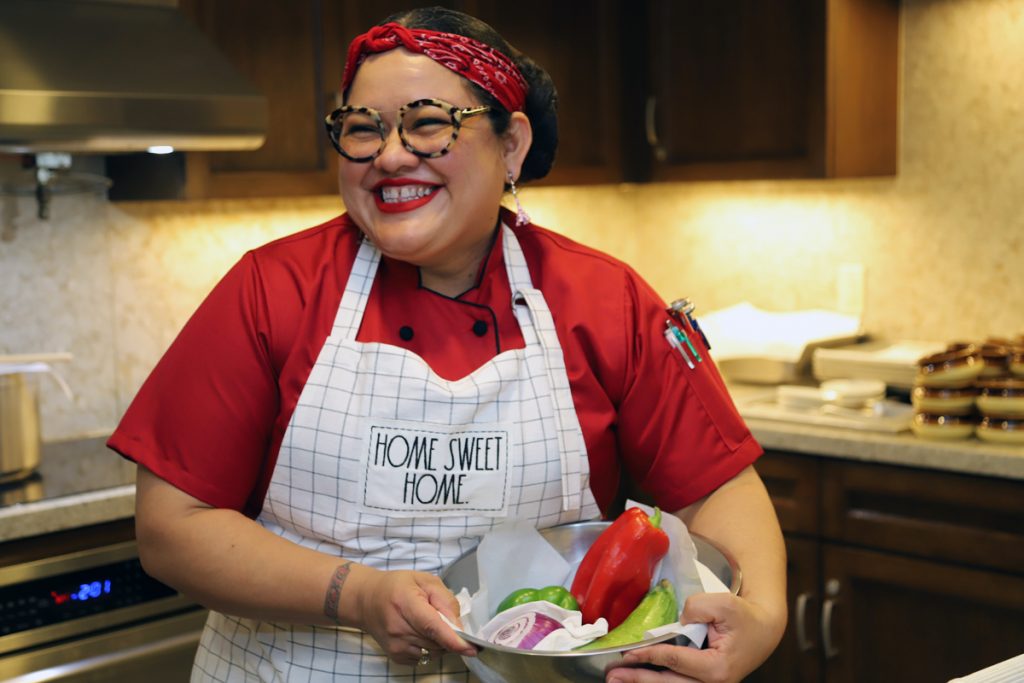 Meet Chef Maria Gaitan:
A Culinary Marvel Who Inspires the Appetites of MorseLife's Memory Impaired
July is National Culinary Arts Month, and what better way to mark the occasion than by honoring one of our very own outstanding chefs, Maria Gaitan, who serves up delicious gourmet meals to our memory care residents and visiting families!
At MorseLife, memory care residents are treated daily to Maria's culinary aromas of fresh bread baking in the oven or sizzling pancakes and bacon on the stove, thanks to the innovative open kitchen that sits at the heart of the residence. The open kitchen concept was designed to feel like home and evoke resident engagement through multi-sensory experiences.  Here, they can watch the food prepared, smell the flavors and taste them too.
"It's important to me that I cater to individual needs and tastes and that I serve residents food that stimulates positive memories," said Maria.  "The best part of my job is the many smiles I receive each day because I know that the residents are expressing gratitude in ways they may not always be able to communicate in words."
Maria carefully chooses organic and wholesome foods, washing, slicing, and dicing each culinary delight while the residents attentively observe. She always makes the extra effort to honor special meal requests, taking note of each resident's preferences. In addition, she strives to add to the enjoyment of each day with something extra special, like favorite seasonal foods or festive meal preparation for a fun holiday such as Mardi Gras.
"Residents particularly enjoy foods that evoke memories from their childhood, so sometimes I will serve up snow cones or hot chocolate or a special birthday cake," added Maria.
Maria began her path to culinary greatness after her son graduated from high school when she enrolled at Le Cordon Bleu. As a young child, she also enjoyed helping her dad prepare large family meals.
We could not be happier to have Maria share her unique culinary talents with our wonderful residents. Thank you for all that you do here at MorseLife, Maria!