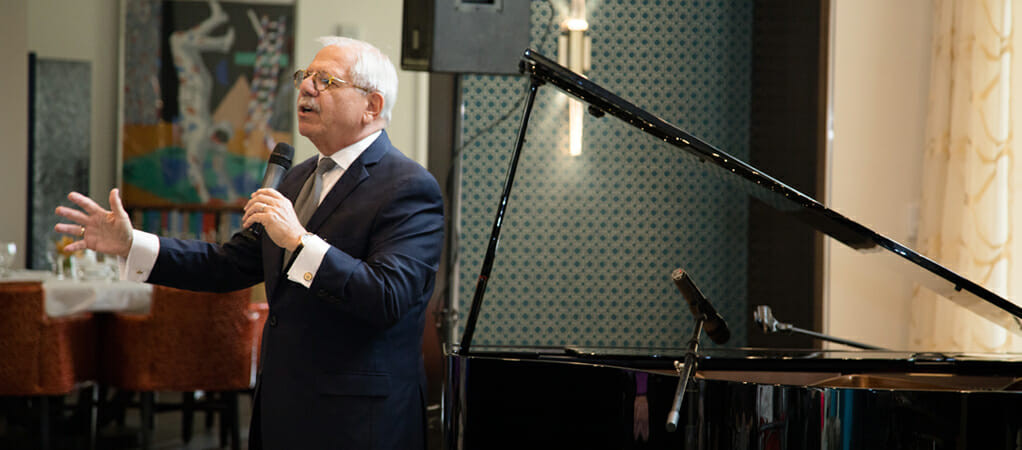 MorseLife is excited to welcome pianist, singer and raconteur, Marty Henne, who will bring his charming musical and storytelling performance to our campus on January 19th. While spending many years as music director for noted lyricist Yip Harburg, Henne was able to accumulate endless anecdotes about the greatest songwriters and celebrities of the 20th century which he has woven throughout his one of a kind performance.
Boasting a breadth of knowledge on the greatest entertainers of our time, Marty Henne, a renown entertainer himself, has performed at sophisticated clubs and exclusive events for major international corporations, as well as aboard some of the most elegant cruise ships.
Richard Adler, composer of "The Pajama Game" and "Damn Yankees" says, "Marty's performances are always great! The combination of his pianistic prowess and his wonderful voice are held tightly together by the wonderful anecdotes and stories he offers. Marty is one of a kind!"
Residents of the Tower will be treated to a poolside show filled with songs and stories about the original composers and performers, all told with the unique humor and warmth that is Marty Henne. An evening spent with Marty Henne is one filled with memories, humor, a little bit of history, and of course amazing music!
Join residents of the Tower and share in this one of a kind musical performance by calling (561) 701-8386.