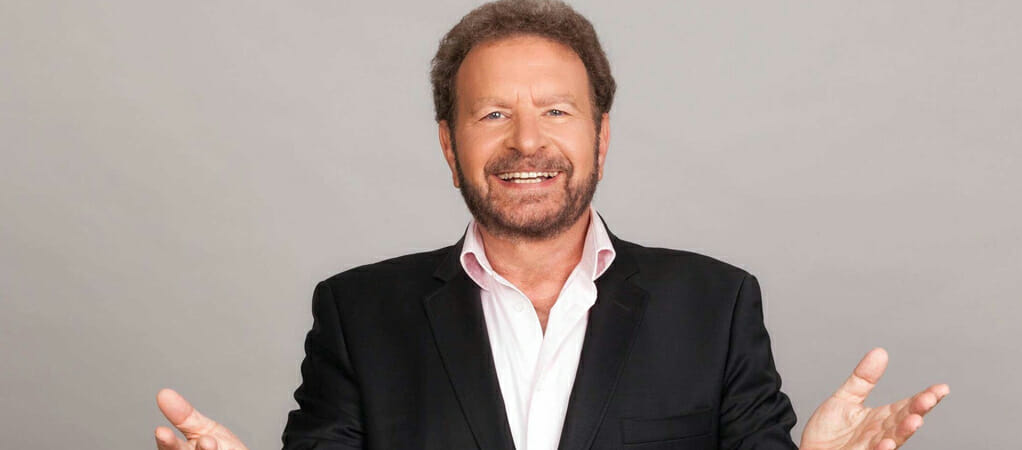 West Palm Beach, FL, January 25, 2017 – Dudu Fisher, the Israeli-born singer and actor, provided two special performances on January 18th on the campus of MorseLife Health System.  The international sensation held an intimate concert for residents of MorseLife's independent and assisted living residence The Tradition of the Palm Beaches, and later, performed for a packed audience of charter residents and prospective residents of the new Levin Tower, the luxury independent living residence to open in the summer.
Well-known for his stirring performance as Jean Valjean in Israeli, Broadway and West End productions of "Les Miserables," Dudu Fisher began his career as a cantor in Tel Aviv.  After seeing "Les Miserables" in London, he auditioned for the Israeli cast and "rest is history."  Notably, he was the first Jewish performer allowed to skip performances during Shabbat.
In a career spanning over 30 years, Fisher has recorded over 20 albums, and sang the role of Moses in the Hebrew version of the film "The Prince of Egypt."  He has sung with the Israeli Philharmonic Orchestra, conducted by Maestro Zubin Mehta, and has performed for both the Royal Family and President Clinton.
In the theater, Fisher has played leading roles in the productions of "The Hunchback of Notre Dame," "Kol Nidre," by Lalo Shifrin and Avi Koren, "Over the Rainbow," and "Stairways to Heaven" in addition to "Les Miserables."  Fisher's first one-man show "Never on Friday," opened at off-Broadway's Jewish Repertory Theater in 1999.
Fisher has toured throughout the United States and Europe.   From the Opera House in Sydney to Madison Square Garden in New York, from Sao Paolo to Singapore and from the Budapest Opera House to the Bolshoi Theater in Moscow, Fisher spends most of the year traveling around the globe bringing joy to millions.
Keith Myers, president and CEO of MorseLife Health System, noted he was overjoyed to bring Dudu Fisher to perform for current and future residents on the MorseLife campus.  "The Tradition of the Palm Beaches is known for providing top-flight entertainment for our residents, and today's event was reflective of this commitment to setting the bar as high as we can go," he said.   "For the new and prospective residents of our luxurious Levin Tower to open later this year, this is a preview of the kinds of entertainment they will enjoy living here."
The Tradition of the Palm Beaches, located on the 37-acre Marilyn and Stanley M. Katz Seniors Campus of MorseLife, offers 144 independent and assisted living residences with features designed to enhance the senior lifestyle.  The new Levin Tower, a 178-unit luxury independent living residence with 5-star services and amenities, will open in the summer.  For more information, call (800) 498-6937, or go to www.morselife.org/the-levin-palace/.