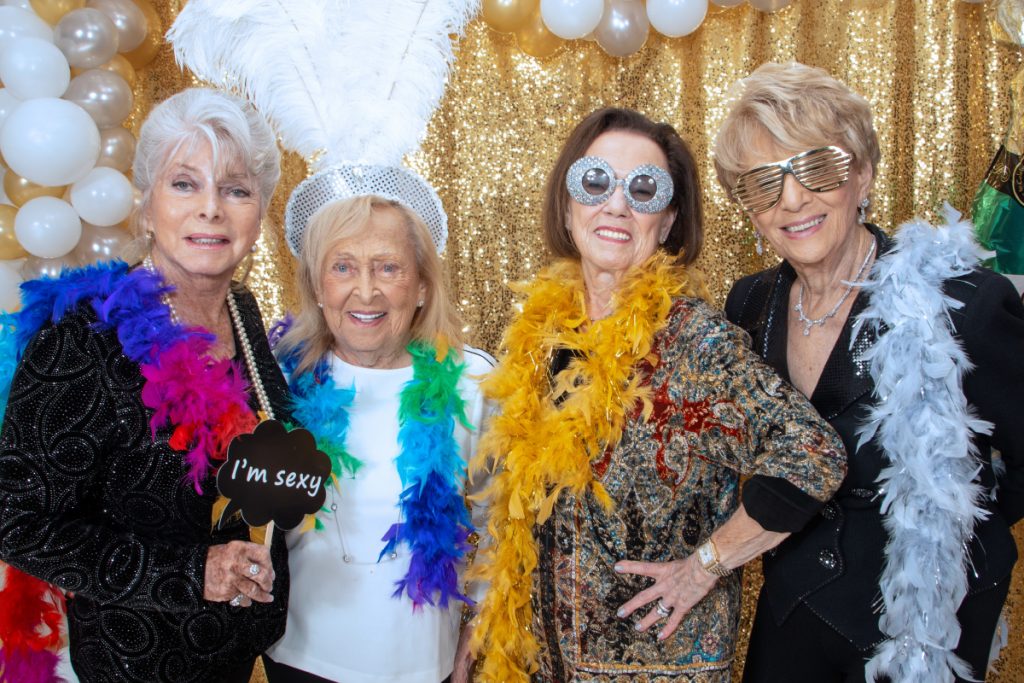 Happy As Young as You Feel Day!
71% of surveyed Levin Palace residents feel younger than their age
Today is Young As You Feel Day and an excellent reminder that age is just a number and shouldn't stop us from leading a full and happy life.
We recently surveyed a group of Levin Palace independent living residents to see how young they felt and what activities they attributed to keeping them feeling youthful and full of life.  The results were uplifting, with 71% of the residents surveyed saying they felt younger than their age.  We were also encouraged to learn that 57% of the residents felt more than 10 years younger than their age, while 35% felt more than 20 years younger.
Across our campus, MorseLife emphasizes "younging," which encourages our residents not only to live longer but to live younger.  "These numbers exemplify our philosophy and demonstrate that our residents are living by it," said Keith Myers, President, and CEO. "It is wonderful to see that as we begin to emerge from a global pandemic, our senior residents continue to thrive."
According to the National Academies of Sciences, Engineering, and Medicine, social isolation was associated with a 50% increased risk of dementia and other severe medical conditions. So, it comes with little surprise to see that 76% of MorseLife residents reported socializing with friends as the key factor to feeling young.
"With hundreds of activities, clubs, lectures, and leading-edge programs, our residents always have something to do or someone to see," noted Myers. "Loneliness is not an option at MorseLife.  We find unique ways to engage all of our residents."
Other vital activities residents listed as essential for staying young included engaging the mind with mentally challenging games (51%), eating healthy foods (43%), living life on your terms (39%), reading books (33%), and fitness (33%).
The Levin Palace at MorseLife is changing the way we view aging, offering seniors leading-edge programs and resort-style amenities. Geared towards independent, active people ages 65 and older, the Levin Place is a luxurious senior living community that offers more food, fun, friends, and freedom to enjoy the future, worry-free.
So, as you move throughout your day, remember that there is no rule that you must act your age. Kick-off your shoes and lose your inhibitions – enjoy what today brings and what you can bring to the day!