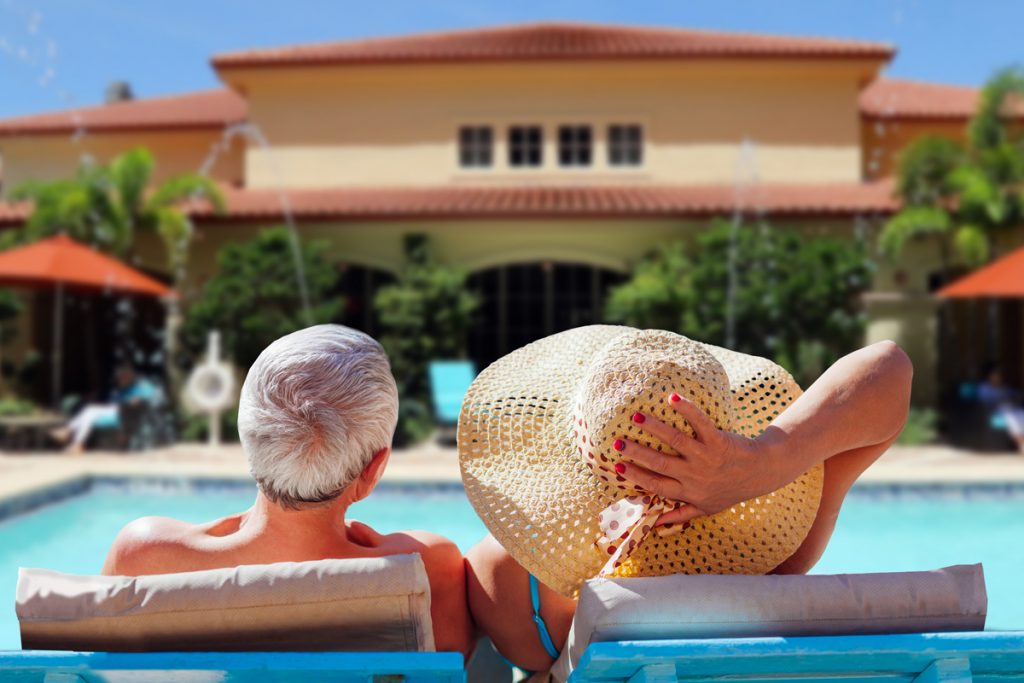 February is National Senior Independence Month
Living a self-sufficient and fulfilling lifestyle is essential, no matter the age.  As more and more seniors gain access to vaccines this month, MorseLife residents begin to find their independence once again through outdoor entertainment, exercise, and social activities with friends and family. While the vaccine doesn't guarantee immunity, and everyone should continue to wear masks and practice social distancing measures responsibly, seniors must engage in social, physical, and mental activities that empower them to thrive.
"While we acted quickly when the pandemic hit, offering innovative and compassionate programs and services to keep seniors engaged and uplifted, nothing is quite as wonderful as getting back to normalcy," said CEO and President Keith Myers. "MorseLife's gym is open, salons are open, and residents are beginning to enjoy the movie theater again. We continue to take all the necessary mask, sterilizing, and social distancing precautions, but it's time to get back to the business of living more life."
Now, it's more important than ever to urge seniors, along with their friends and family members who have received the vaccine, to start enjoying some of the social activities they enjoyed pre-COVID.  Too often, people become accustomed to their routines, especially after the challenges so many have faced during the pandemic.
At MorseLife, we urge our residents to begin exerting their autonomy again by enjoying more time with friends and more fun activities. So, let's celebrate seniors' resiliency this month and encourage those elders we hold dear to enjoy their independence safely!