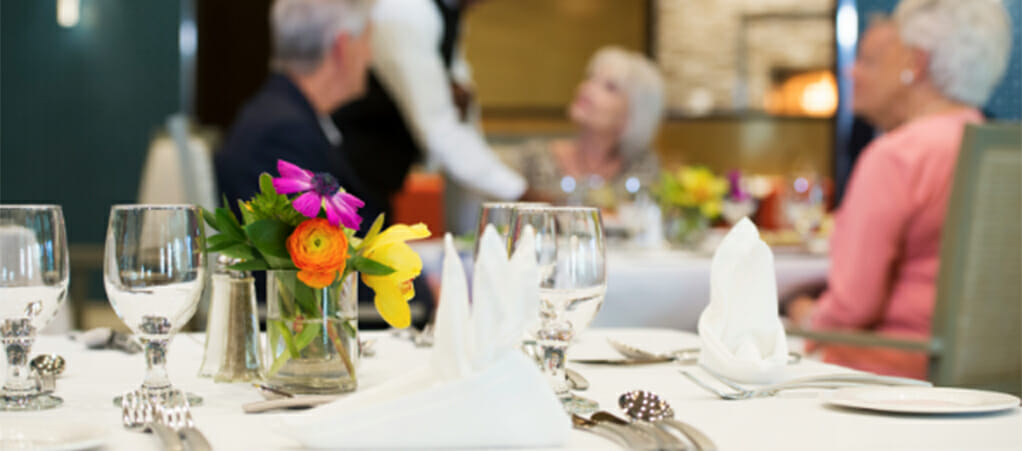 The dining options at The Stephen and Petra Levin Tower at MorseLife were designed for our residents' refined palates and their desire for social engagement. Each meal is cooked-to-order from an expansive, fine dining menu that offers extraordinary food presentation akin to a five-star restaurant from Executive Chef, Begoña Lluch, a classically trained chef who studied at the Cordon Bleu in Paris and has worked at the world's most exclusive restaurants in Paris, Valencia and Miami.
"We have created a culinary experience that has never been seen before in senior living," Lluch said. "The experience is similar to dining in Palm Beach. The menu is created with made-from-scratch recipes that only use the freshest local ingredients, and our meals are also heart healthy, low in salt and sugar and taste delicious."
The Levin Tower at MorseLife offers seven dining areas including the main dining room, an outdoor bistro and kosher restaurant. The menus are re-imagined every month and include a vast array of entrees from Mediterranean and Italian to Mexican and traditional Jewish entrees. The 20-person culinary team relies on fresh fruit and produce – delivered daily – to create the made-from-scratch sauces, soups and baked goods. The open kitchen features a coal-fire pizza oven for home-style pizza and a rotisserie oven for a variety of poultry-inspired meals.
If you are interested in learning more about the extraordinary dining services offered at The Levin Tower at MorseLife, please call (561) 701-8386.