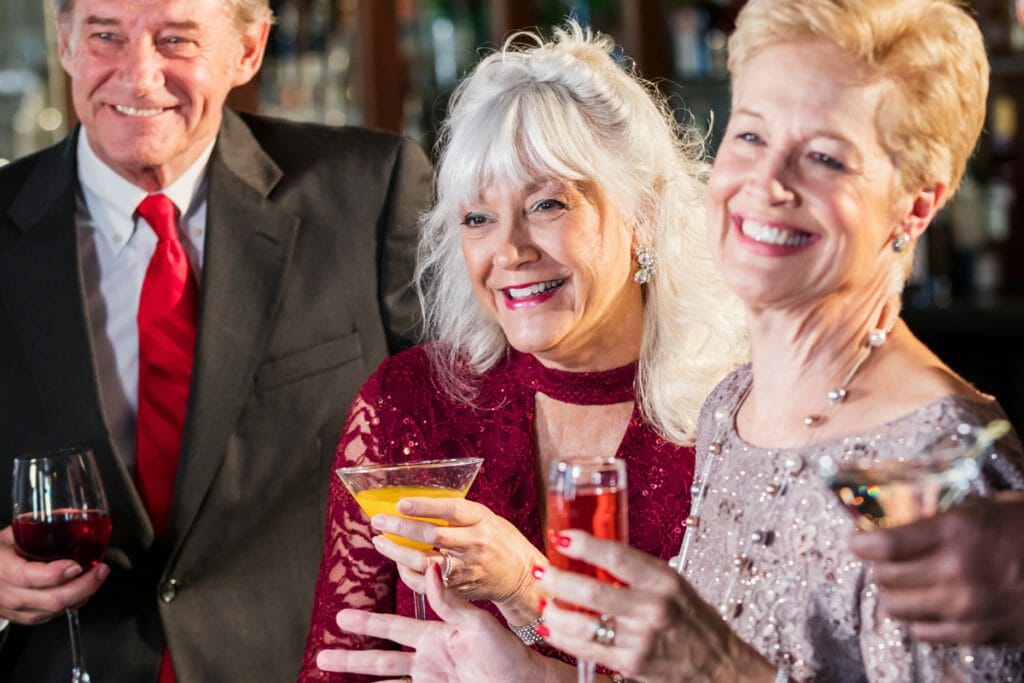 CHEERS! The Levin Palace Celebrates Friendship and Fun With a New Signature Cocktail
You've heard us say it before but it bears repeating, "We're not just living longer, we're living younger." We call it 'younging.' It's a refreshing and youthful approach to life that residents at the Levin Palace are taking seriously!
In the spirit of our new philosophy, residents recently gathered to select a signature cocktail to be permanently featured at the Palace's open bar. The winner was chosen by residents and employees who entered a contest with their own favorite drink recipes. Aptly named, "Palace Paradise Punch" is now the Palace's official house cocktail.
The adult beverage is both refreshing and upbeat, just like Palace residents. Made with two parts Malibu Coconut Rum, one-part cranberry juice and one-part pineapple juice, it's served in a frosty glass with a tropical garnish.
MorseLife recently convened in-depth discussions groups with Palace residents to discover what older adults want out of life. Now, without the responsibilities of jobs and raising children, they told us they're ready for a more carefree lifestyle.
The new open bar and daily happy hour are just part of the Palace lifestyle — along with delicious food, fun with friends and family, freedom, and a more rewarding future — it's all designed to ensure residents feel like VIP guests on a luxury cruise liner. Salut!