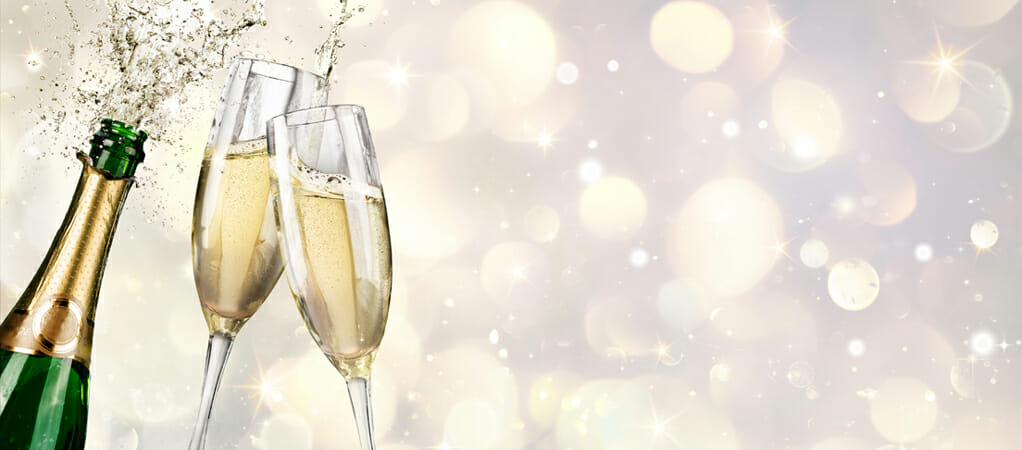 It has been a spectacular season of celebration at MorseLife, and on December 31st there was excitement in the air as residents said farewell to 2017 and welcomed in the New Year. To celebrate, MorseLife hosted three special events tailored to residents in Memory Care, the Tower and Tradition.
Memory Care kicked off the festivities in the afternoon on New Year's Eve as residents gathered in the activity room to watch The Memory Care Residences' ball drop, indulge in chocolate covered strawberries and partake in a champagne toast. The festivities culminated with live entertainment to ring in 2018.
At the Tower, celebrations began with dinner in the dining room which dazzled with festive décor. Following dinner, guests enjoyed champagne, dancing, and their very own Tower ball drop. The night ended with a viewing party of the classic Dick Clark's New Year's Eve celebration.
Tradition residents began their New Year's night with the most important thing: dessert! Chef Jonathan Landau served a decadent chocolate treat to accompany a champagne toast, and those in attendance experienced Tradition's own ball and balloon drop. The celebrations took place to the rhythm of the Al Matos Orchestra.
We are looking forward to many more awe-inspiring moments in 2018! Call us to discover how you can take part in exceptional first-class senior living at (561) 701-8386.