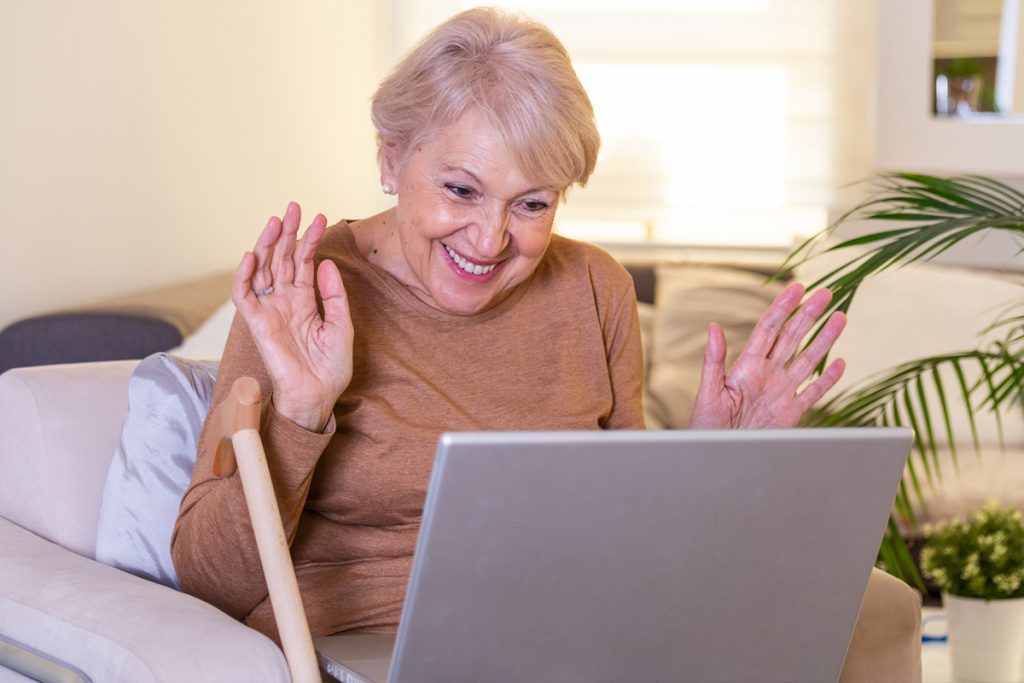 A Connected Community: MorseLife Embraces Technology to Uplift Residents
With the new challenges brought about by COVID-19, MorseLife has quickly adapted with an innovative spirit and great compassion for all its residents. Technology has provided many opportunities to engage isolated and uneasy older adults, providing a human connect in their daily lives. From the introduction of a Learn & Share streaming class series to a virtual Passover seder, MorseLife is exploring new avenues to keep residents and community members thriving during a difficult time.
"Now is the time to find creative new ways to better the lives of those we serve, regardless of what's going on in the world around them," said Keith Myers, President and CEO of MorseLife Health System. "While safety is critically important, so is quality of life."
When COVID-19 became a concern to the community, MorseLife went to work developing safety protocols while simultaneously familiarizing residents with new technology platforms like Zoom, Facebook Live and FaceTime so that they could stay in close contact with loved ones. The staff also made sure to help residents' access online games, shopping sites and more in order to keep them engaged and entertained.
MorseLife with funding from the Commonwealth Project (TCP) also recently wrapped up its eighth program of a new Learn & Share virtual series, with television personality Suzanne Boyd. Program content has included enlightening educational discussions about selling collectables, creating the perfect cup of tea and the benefits of CBD, as well as interactive chair yoga and cooking classes.
With so many residents and their families separated this Passover, MorseLife also held its first virtual Passover seder on Facebook Live with close to 1,000 families joining the online celebration. The seder was an opportunity for the entire community to restore the feeling of hope that comes from feeling connected during these unprecedented times.
"We received so much positive feedback from our residents and their families who could not be together this holiday," said President and CEO Keith Myers. "Having the opportunity to share the same traditional celebration, even while apart, was a meaningful act during such an uncertain time."
These examples are just a few of the many wonderful ways MorseLife continues to innovate and adapt programs and services to provide comfort and security to the 3,600 seniors served daily on and off the campus.
###