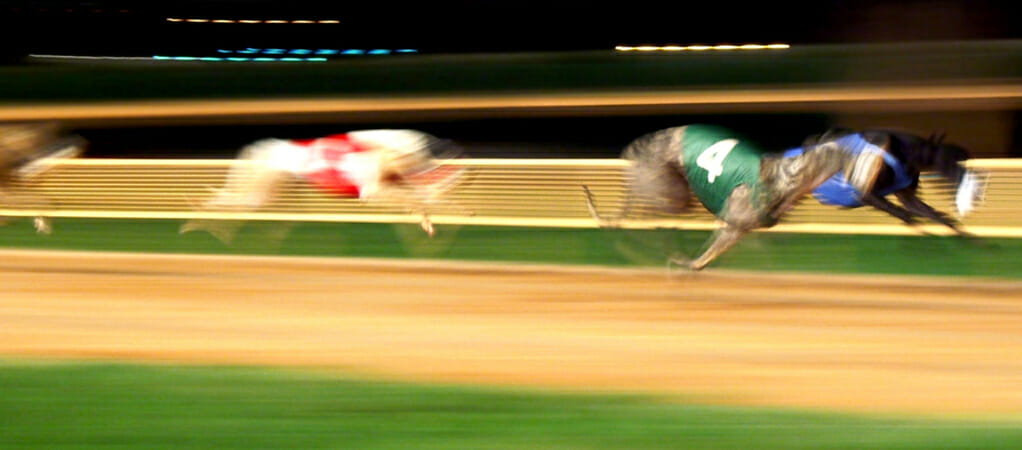 Residents of the independent/assisted living residence, The Tradition of the Palm Beaches, got a very special visit this afternoon from Sonic, Missile, Bolt, retired racing greyhounds who now work in the Animal Kindness Program/Dog Safety Program of the Palm Beach County Sheriff's Office. Rita and Greyhound
Barbara Masi, Special Events Coordinator for the Animal Kindness Program who is also "mom" to the three beautiful greyhounds, notes that they go out into the community regularly to teach children and adults about the importance of being kind to animals and to speak about safety around them. "My greyhounds are not "therapy dogs," but are considered "service dogs" in that their role is to define safe, responsible behavior and unsafe behaviors around dogs," she said.
Separately, Ms. Masi is founder of Awesome Greyhound Adoptions which is a no-kill shelter dedicated to finding responsible loving homes for racing greyhounds no longer able to compete on the racetrack. "Greyhounds are highly trainable, quiet and loving, and make wonderful pet companions," she said. "We can also train and place them as therapy dogs or service dogs for veterans."
Rita Bauman, resident of the Tradition of the Palm Beaches, quickly bonded with Sonic, as she gave her big hugs and kisses. "I always had dogs growing up and when I raised my family," she said. "They bring such joy and love to the household!"
Another resident, Oscar Friedensohn, was also able to spend some time with Bolt during the program. His wife Adele noted that they, too, always had dogs as part of their family. "I am so glad he was able to interact with the beautiful greyhounds today – it brought back some nice memories," she said.
This is one of many programs and events offered to residents of The Tradition of the Palm Beaches, located on the 37-acre Marilyn and Stanley M. Katz Seniors Campus of MorseLife Health System. Opened in 2004, The Tradition offers 144 independent and assisted living residences with features designed to enhance the senior lifestyle. The new Stephen and Petra Levin Tower, a 178-unit luxury independent living residence with 5-star services and amenities, will open in the summer. For more information, call (800) 498-6937, or go to www.morselifetower.com.
For more information about the Animal Kindness and Dog Safety Program of the Palm Beach County Sheriff's Office, call the Special Events Unit at (561) 688-3981.