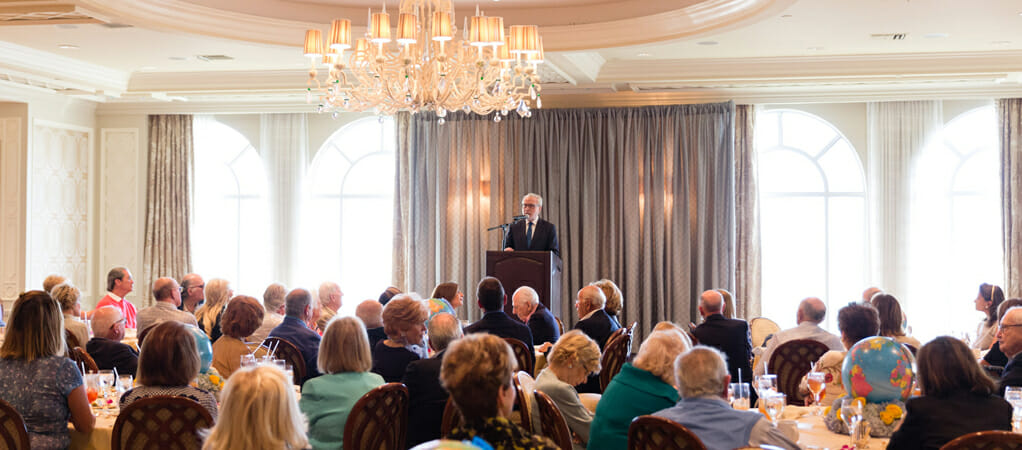 Wolf Blitzer, CNN's award-winning anchor of The Situation Room with Wolf Blitzer, gave a thought-provoking discussion last week on a year filled with strife and controversy at MorseLife Health System's annual prominent donor luncheon at a private venue in Palm Beach.
Hosted by Judith and Larry Schlager, benefactors and friends of MorseLife, the event was attended by 175 guests for lunch and a lively presentation by Blitzer, who spoke of a career as a political journalist and provided perspectives about events and issues impacting our world today.  After an impassioned discussion, Blitzer took questions from the audience regarding the criticism of the news media today, social media's impact on reporting factual news and the importance that CNN has played over nearly 40 years as the first 24-hours news channel.
Keith Myers, President/CEO of MorseLife, noted that the luncheon, a precursor to the organization's Dinner Dance to be held Dec. 8, marked the start of the social season for the nonprofit, which for 35 years has provided the gold standard of health care, housing and support services to seniors in South Florida.
"We are pleased to express our gratitude to our most loyal, generous donors and friends with this discussion from a such a powerful influencer," he said.  "We are grateful to dear friends and philanthropists Judie and Larry Schlager for their generosity, and to our supporters who give so generously on behalf of seniors who greatly need our services."
For more information about the MorseLife Health System events and its programs and services, call (561) 242-4661