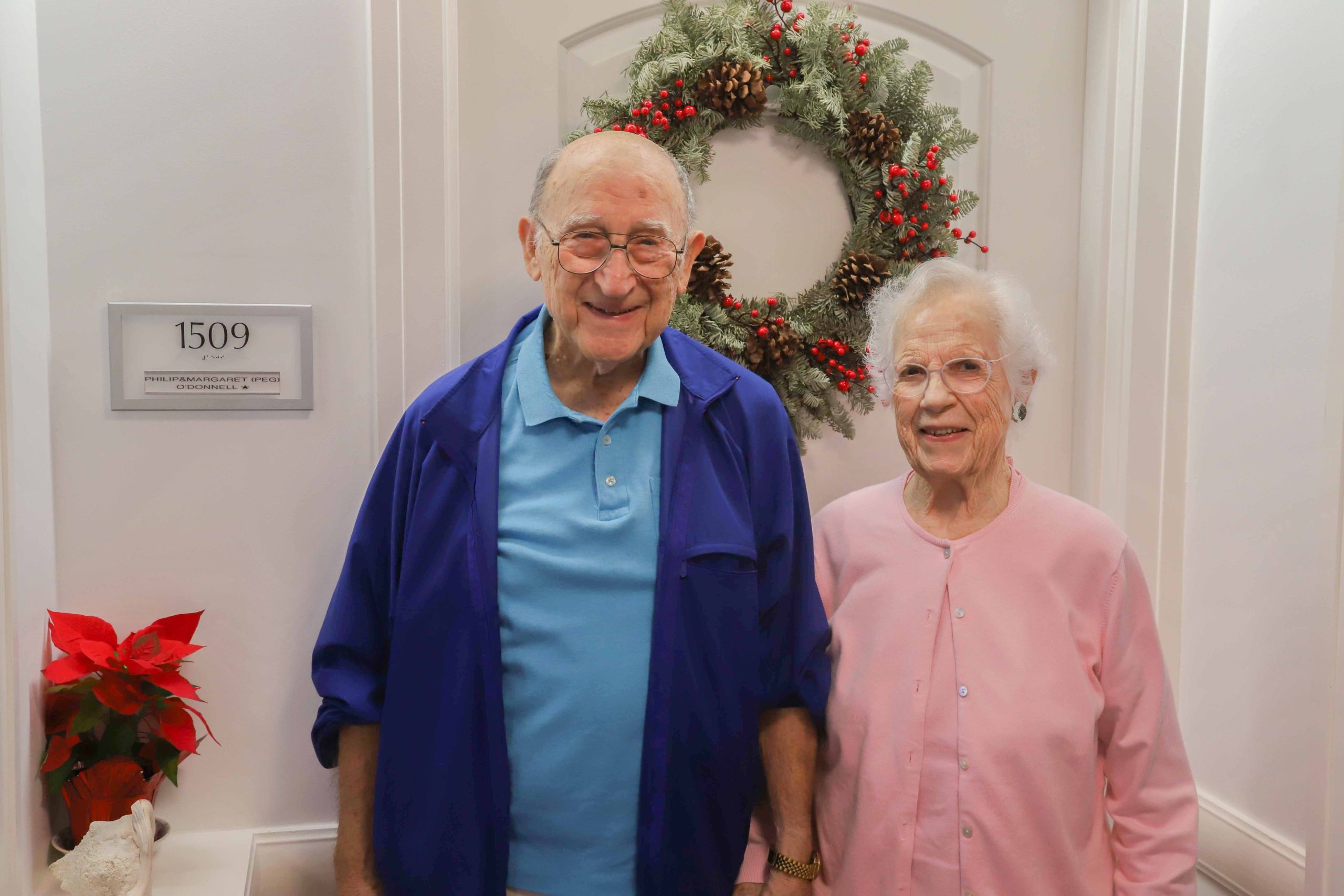 True Love is Worth the Wait
When it comes to love and relationships, Philip and Peg O'Donnell are a case study in love that was meant to be. While every relationship has bumps in the road, only a partnership built on love, trust and respect will withstand the test of time.
Their love story began 75 years ago in 1947, when they were prom dates. Phil was the student manager of the basketball team at their high school in Indiana and the vice president of the booster club. Peg was busy competing for grades and was, in Phil's words, "the class sweetheart." Although there was a spark between them from the start, life took them down different paths. Phil attended Butler University, enlisted in the Air Force and became a pharmacist. Peg married and eventually became an elementary school counselor. Over the years, life went on and their relationship was just a distant memory, or so they thought.
Then came their 50-year high school reunion, where the two quickly and naturally got to sharing their stories and catching up on five decades that seemed to have flown by.
"The sparks flew," said Peg, with a loving look at Phil.
"You can still see it today," said Phil.
After the reunion, each of them went back home and stayed in touch with letters. Before long, it was apparent that they were in love. They married four years later, on Nov. 25, 2001, and their meant-to-be relationship continued to grow.
They eventually moved to North Carolina and later to Bonita Springs, Florida. In September 2022 they were displaced by the devastation of Hurricane Ian, which destroyed the coast of Southwest Florida. Forced to relocate, they remembered hearing about Tradition, where a family member once lived.
Today, they live in a fifth-floor apartment at MorseLife's Tradition All-Inclusive Assisted Living, on a magnificent campus where they can access the help they need and where nearby friends and family can stop by to visit.
"It's very clean here and the food is great," Peg said.
Without a doubt, Peg and Phil were meant to be together. Comfortable with each other and with their new home at Tradition, they treasure the feeling of being "at home," surrounded by friendship and love.