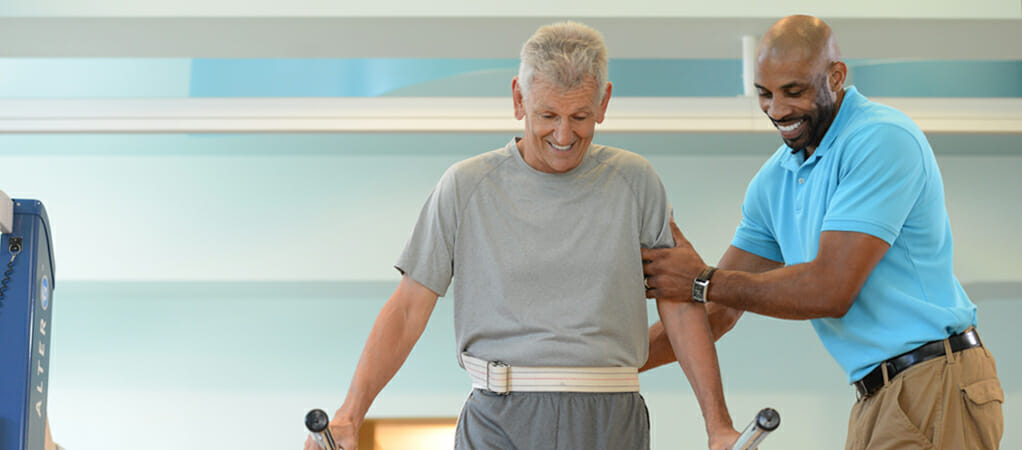 After a health scare, it is common for family members to be hesitant when it comes to choosing the perfect short-term rehabilitation facility for a loved one. At the Sondra and David S. Mack Pavilion for short-term rehabilitation at MorseLife, we have made it our mission to hire exceptional therapists who are experienced in providing individualized care for our patients.
Our state of the art facility specializes in the rehabilitation treatment of orthopedics, complex cardiovascular, pulmonary and neurological disorders. Treatments are administered by our interdisciplinary team of board-certified and fellowship-trained geriatricians, nurse practitioners, consulting physiatrists, pain and wound care specialists, as well as specialty physicians.
At MorseLife, patients have access to personalized care plans and leading rehabilitation technology such as the Alter G Treadmill, an anti-gravity treadmill integrated with NASA developed Differential Air Pressure technology to adjust the weight of the patient, decreasing the level of stress on the body and allowing a patient to become mobile much faster. Advanced equipment coupled with our innovative therapy programs and the availability of elegantly appointed private recovery suites is what helps to ensure our patients are comfortable and on the fastest track to attaining full recovery.
Commonly noted for having above average nursing staff ratios, our passionate rehabilitation team is committed to continuous one-on-one care for each patient. It is our goal to have our patients focus on what's most important, getting better.
To find out more about the Sondra and David S. Mack Pavilion for short-term rehabilitation at MorseLife, please call (561) 623-8181.