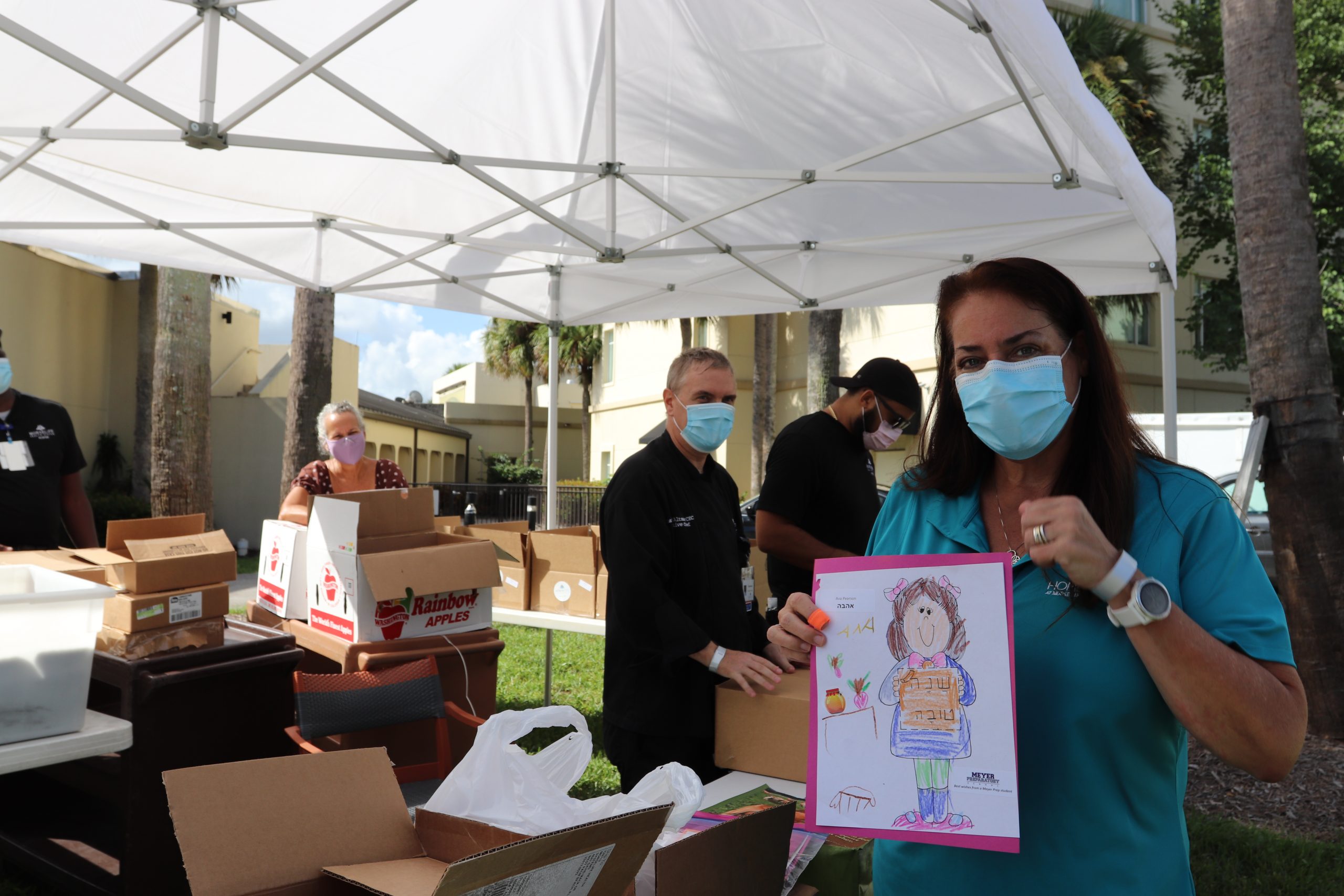 MorseLife Staff Deliver High Holiday Meals to the Community's Most Vulnerable Seniors
This week MorseLife's dedicated staff prepared, packaged and delivered kosher holiday meals to the most vulnerable of Morselife's Meals-on-Wheels participants.
"This is a year unlike any other since we began delivering meals to seniors in need 25 years ago," said Keith Myers, CEO & President of MorseLife Health System. "I am very proud of our staff who have stepped in to prepare, assemble and deliver these gifts when we are unable to welcome volunteers to our campus due to the pandemic."
Seniors in need received traditional meals of Honey Garlic Chicken, Sweet & Sour Meatballs, homemade Matzoh Ball Soup, an apple and honey, a large Challah, a bottle of wine, and freshly made honey cake for dessert.
"We look forward to a return to normalcy, where residents, staff and community volunteers can gather together once again to deliver meals and spend time visiting with vulnerable seniors who look forward to companionship during the holiday season," added Myers.
MorseLife's Homebound Mitzvah Program for Passover and the High Holidays is made possible through generous donations to the MorseLife Foundation and assistance from the Jewish Federation of Palm Beach County.