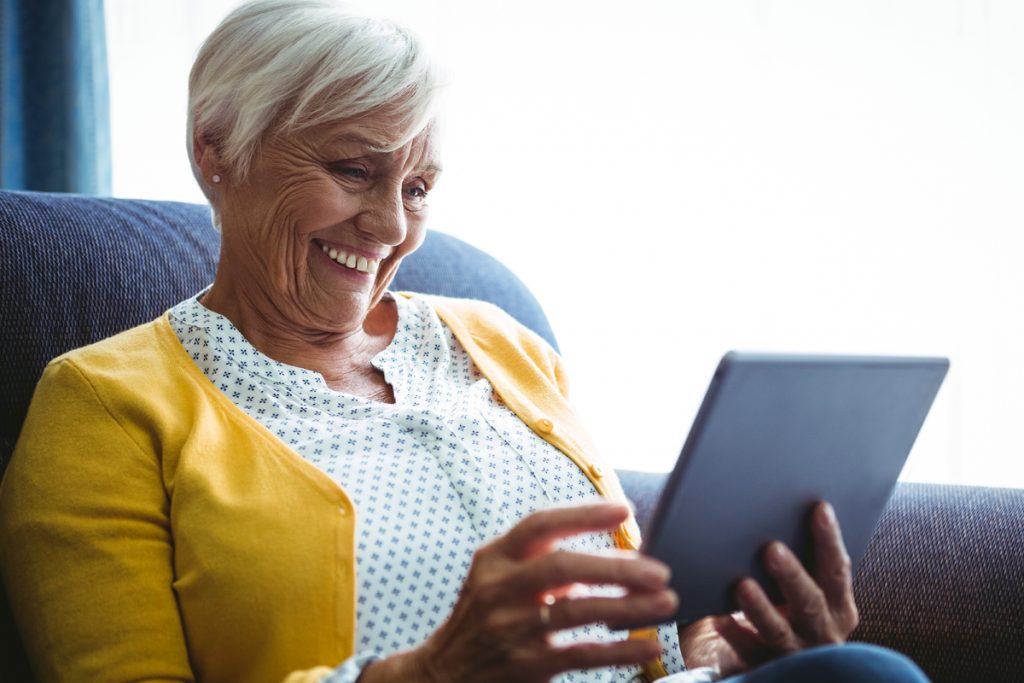 MorseLife Launches Tele-Health Pilot Program
New Program to Improve Well-Being Among Older Adults Who Have Suffered Trauma
MorseLife is always seeking new ways to provide innovative health care, bringing more life to seniors in our care. This is why in March we will be introducing Tele-Health at MorseLife, a new two-year, pilot program to reduce isolation, depression and improve well-being among veterans, Holocaust Survivors and other seniors who have experienced significant life trauma.
Funded by US Federal Administration for Community Living (ACL), in partnership with the Jewish Federations of North America (JFNA) and the Network of Jewish Human Service Agencies (NJHSA), MorseLife Tele-Health will be available to seniors through an easy-to-use internet platform called Uniper Care. Designed to be interactive with video and audio capabilities, the platform allows seniors to engage in face-to-face calls with staff, nurses and doctors within a HIPPA compliant framework that protects privacy and medical information.
Participants will also be able to engage live with friends, family and other community members, and will have access to interactive MorseLife content such as cooking, yoga, meditation and trivia.