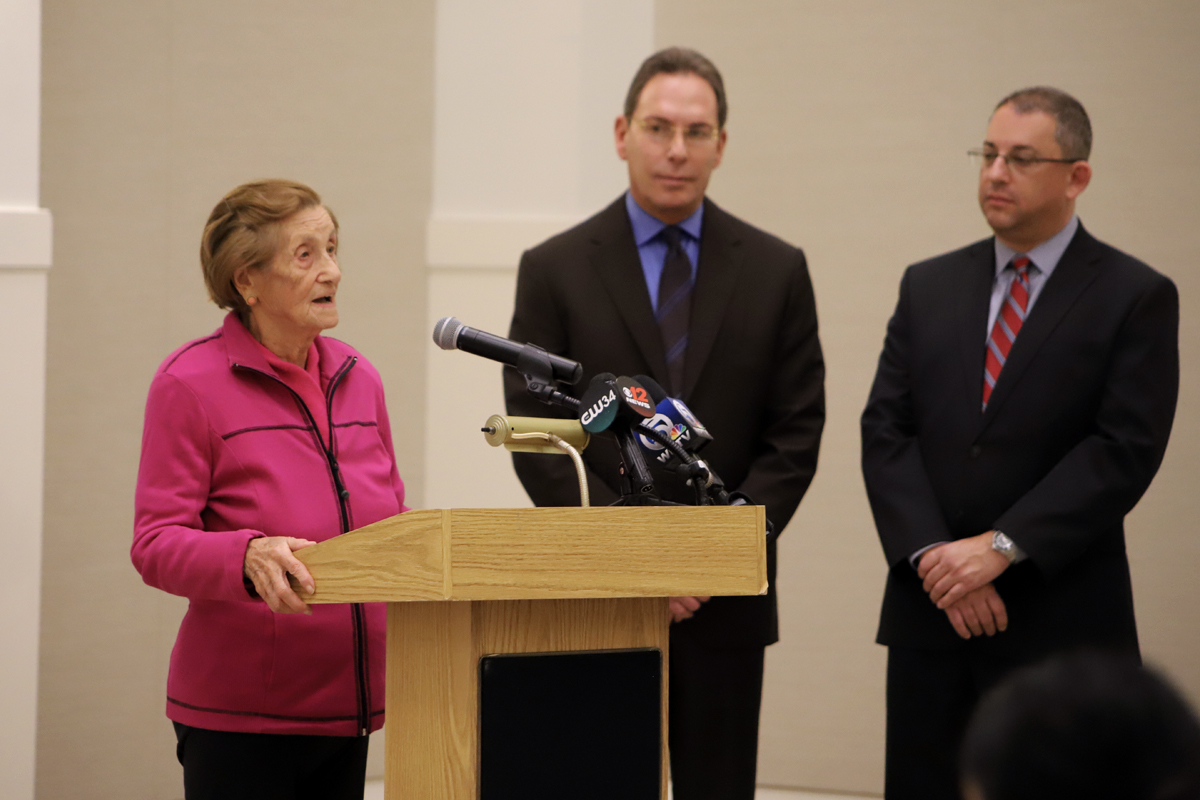 MORSELIFE LAUNCHES "NOW FOR HOLOCAUST SURVIVORS" CAMPAIGN
MorseLife has announced a new community campaign, NOW for Holocaust Survivors, that commits to locating impoverished Survivors living in Palm Beach County and providing a lifeline of essential services. 
The new initiative, which is a community effort between MorseLife and the Jewish Federation of Palm Beach County, was announced at a recent press conference where community leaders gathered to hear Gizella Fischer, a Survivor who is currently receiving services from both organizations, recount her miraculous story of survival.
It came as a shock to MorseLife staff and President and CEO Keith Myers to learn that there are 5,000 Survivors living at or below poverty level in Palm Beach County, suffering from food insecurity, isolation and poor access to care.
As a nationally recognized senior services organization in Palm Beach County with a history of serving the Jewish community, MorseLife immediately went to work planning the NOW for Holocaust Survivors campaign, which will provide the essential services Survivors need to live the rest of their days in comfort and dignity.
While MorseLife and Federation currently subsidize home care, food and other services for many Survivors through private donations, the campaign will enable both community organizations and their partners to broaden their reach and offer a full lifeline of services. 
The annual cost per survivor is $10,000 per year, depending upon level of need. Funds raised through the campaign will be used to provide free services including everything from medication management, skilled nursing and nutritious meals to transportation, housekeeping, clothing, respite care, safety system installation and home repairs.  In addition, the MorseLife 50-acre campus will offer long-term and short-term care as needed.
During the conference Myers emphasized that our community has an immediate and sacred responsibility to find and help these individuals.
Please consider donating to help individuals who survived unspeakable Nazi brutality and are once again struggling to get by in their old age. Visit MorseLifeFoundation.org or call (561)349-4556.
# # #