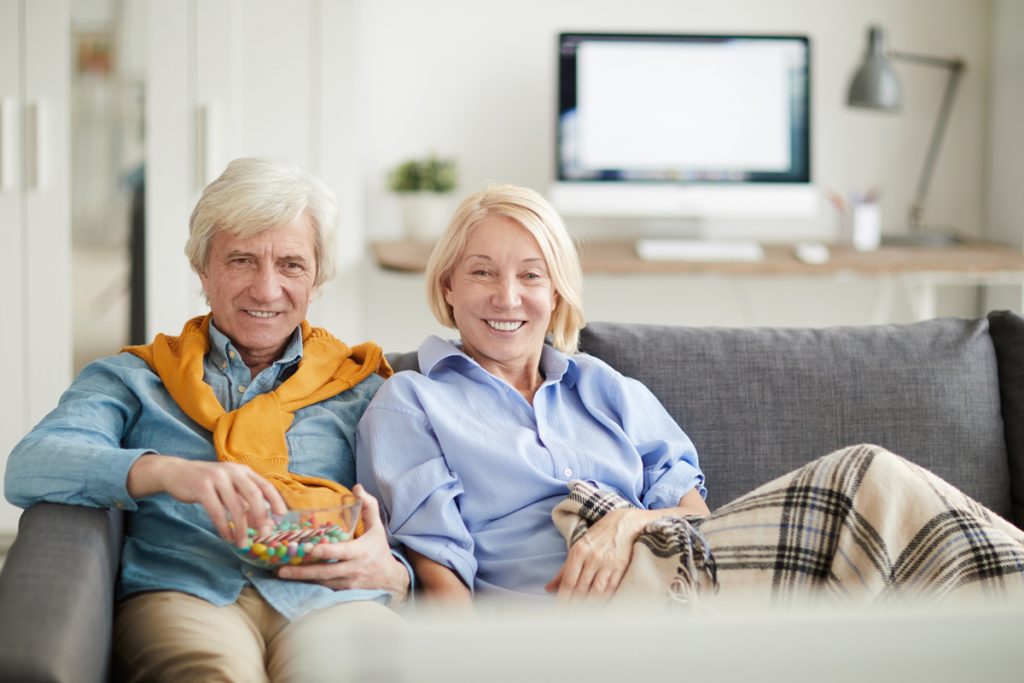 MorseLife Introduces "My Cinema"
Movies Can be Healthy Medicine for the Mind
There's no business like show business! A good movie can capture your imagination and, for a couple of hours, transport you from the present into a different time and place. An interesting story and all its elements can be a healthy mental distraction.
Committed to innovative and compassionate care for our residents, we here at MorseLife continue to find new ways for fulfillment and engagement, even during the challenges of COVID-19. One of our recent campus life enhancement programs is called "My Cinema," designed to spark conversations and interests among residents who are struggling with social distancing.
The "My Cinema" program includes staff sharing popular cinema posters and discussing movies with residents. Films include classic movies and documentaries with iPads, Bluetooth speakers, or whatever technology is needed for pleasurable viewing. Following the movies, staff and residents discuss the movie's topics and themes, further savoring the experience.
"Our job at MorseLife is to provide rich social experiences and engaging conversation, which helps to counteract the monotony of every-day life, especially during this uncertain time," said Robert Holway, MorseLife Life Enhancement Coordinator.