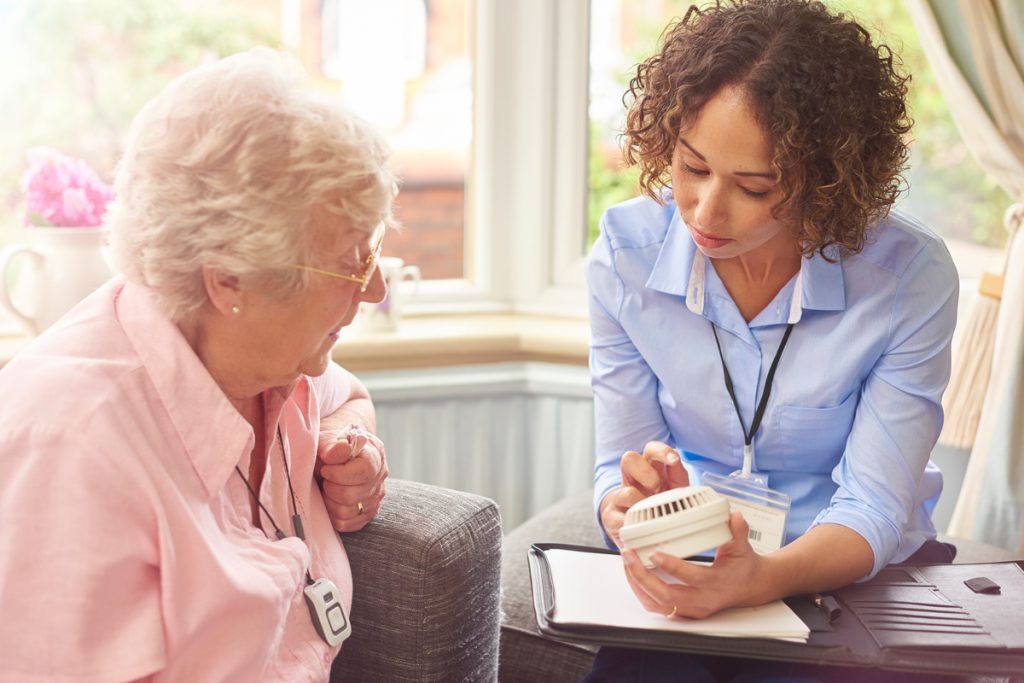 June is National Safety Month:
Tips to Keep Homes Safe for Aging Loved Ones
June is National Safety Month and an opportunity for everyone to identify and minimize potential risks at home and in daily life.  Seniors, in particular, are at significant risk of falls, medication mismanagement, and accidents related to delayed household repairs.
Among the many home health and community support services offered to seniors, MorseLife Health System provides subsidized safety inspections and home upgrades to seniors in need.
Here are a few helpful tips to keep seniors safe at home.
1. Remove fall hazards like throw rugs and declutter spaces allowing for ample room to move freely.
2. Invest in non-slip strips that can be added to bathtubs and stairs, consider using non-slip wax on floors and buy rubber-backed bathmats. A pair of sturdy shoes to wear around the house will also help to prevent falls.
3. Replace standard toilets with high-profile, raised models (17-19 inches) and replace traditional doorknobs with easier-to-use lever handles.
4. Install grab bars by the toilet and shower and reduce the water heater thermostat to prevent burns. Also, handheld showerheads and bathing chairs in the tub can help to keep seniors safe during bathing.
5. Ensure that seniors clearly understand how to access numbers on their mobile phones without confusion by using a larger keypad display and making key contact numbers easily accessible.
6. Label medications in large font and sort pills daily, weekly, and monthly to prevent errors.
7. Change the batteries in smoke and carbon monoxide detectors seasonally and examine household electrical cords for signs of damage.
8. Install night lights or consider a motion detection lighting system inside and outside the home.
9. Encourage your loved one to wear an alert necklace to call emergency services in the event of a fall and check in with them often.
It's always best to consult with qualified people that understand the challenges that aging adults face.  MorseLife offers lower-income individuals assistance with home safety, including grab bars and 24/7 LifeAlert safety monitoring. For more extensive home remodeling, certified aging-in-place specialists (CAPS) can be identified through the National Association of Home Builders.