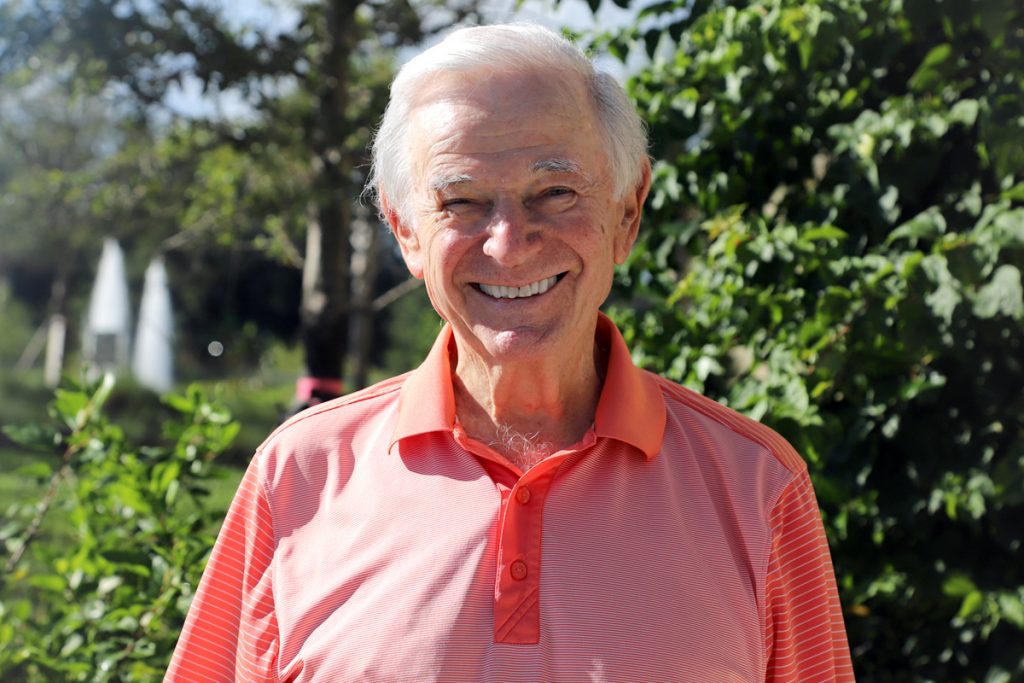 June Is Men's Health Month
MorseLife Resident, Norman Berlant, Shares Tips on Living a Long Healthy Life
June is Men's Health Month and a time to heighten awareness of preventable health problems and encourage early detection and treatment of disease among men. To mark this important cause, we sat down with one of MorseLife's residents, Norman Berlant, who is 90 years young and full of life, to hear his words of wisdom on longevity.
"The last time I spent the night in a hospital was 60 years ago," said Berlant. "I attribute my health to good luck and good genes," Berlant said.
While luck certainly does play its role, there is more to it. Berlant also believes that living a consistently moderate lifestyle has kept him healthy throughout the years.  "I am a retired CPA, and CPA's are generally moderate people," he joked. "I don't drink more than one drink a day, and I've never smoked. I've never been one to do anything in excess."
In terms of diet and exercise, Berlant said that he lived a sedentary lifestyle up until retirement with little exercise. "I have never been a particularly healthy eater either," he added.
A resident at the Levin Palace independent living community, Berlant now enjoys daily walks around the campus and tries to work out at the gym 45 minutes each day. Since the COVID-19 crisis erupted, Berlant has been participating in MorseLife-sponsored virtual workout classes, offered daily on his television.
"I do go to all of my regular checkups and follow my doctor's orders closely," he added. "They are the experts and I listen to what they tell me to do, because I know it is for my own good."
When asked if he had any advice for younger generations, he said, "Don't be careless with your health. I see all these young people on the news disregarding COVID-19 safety measures put in place to protect them and they are putting themselves and others in jeopardy. It's very shortsighted thinking."