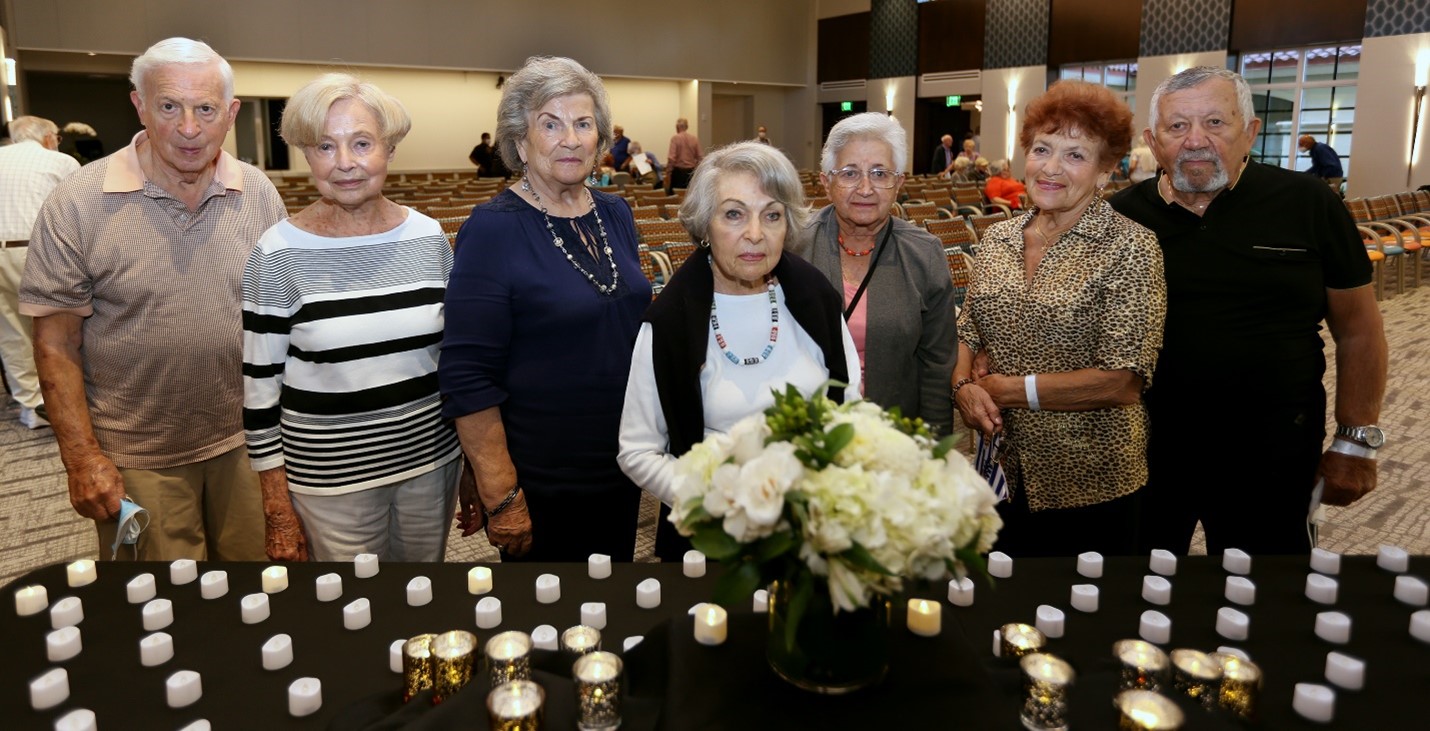 In Remembrance of Kristallnacht, We Continue to Help Holocaust Survivors Among Us
Eighty-four years have passed since the violent anti-Jewish demonstrations of November 9th and 10th 1938, known as Kristallnacht, a word that translates from German into "The Night of Broken Glass."  Those two days marked a ghastly escalation in the pre-World War II persecution of Jews from Germany, Austria, Czechoslovakia and ultimately all European Jews.  After this tragic night of violence and destruction perpetrated by Nazis, the persecution of Jews intensified progressively until six million were murdered in what came to be known as the Holocaust.
With each passing anniversary of Kristallnacht, we are reminded that historical turning points like these can help us comprehend the past, so we can determine how to secure a better future, where atrocities like the Holocaust never happen again.
Three years ago, MorseLife learned about the plight of impoverished Holocaust Survivors living among us in Palm Beach County, which was a turning point in the way we saw our role in the community.  We discovered these remaining frail elders who had survived the most horrible atrocities were now struggling amidst the plenty that surrounds them. To help them, we created the NOW For Holocaust Survivors initiative, through which MorseLife now provides vital services at no charge to Survivors in need.  Our purpose is to keep them healthy, safe and secure.
To date generous donors have contributed more than $5 million to the NOW initiative, making a substantial difference in the lives of hundreds of vulnerable Holocaust Survivors by addressing their needs for case management, food insecurity and emergency financial assistance.
As they age, Survivors' crucial needs are even greater than we anticipated and we are determined to help them, but most importantly, to let them know someone cares.
To find out more about NOW for Holocaust Survivors and what can be done to help, please visit morselifefoundation.org/holocaust-survivors.