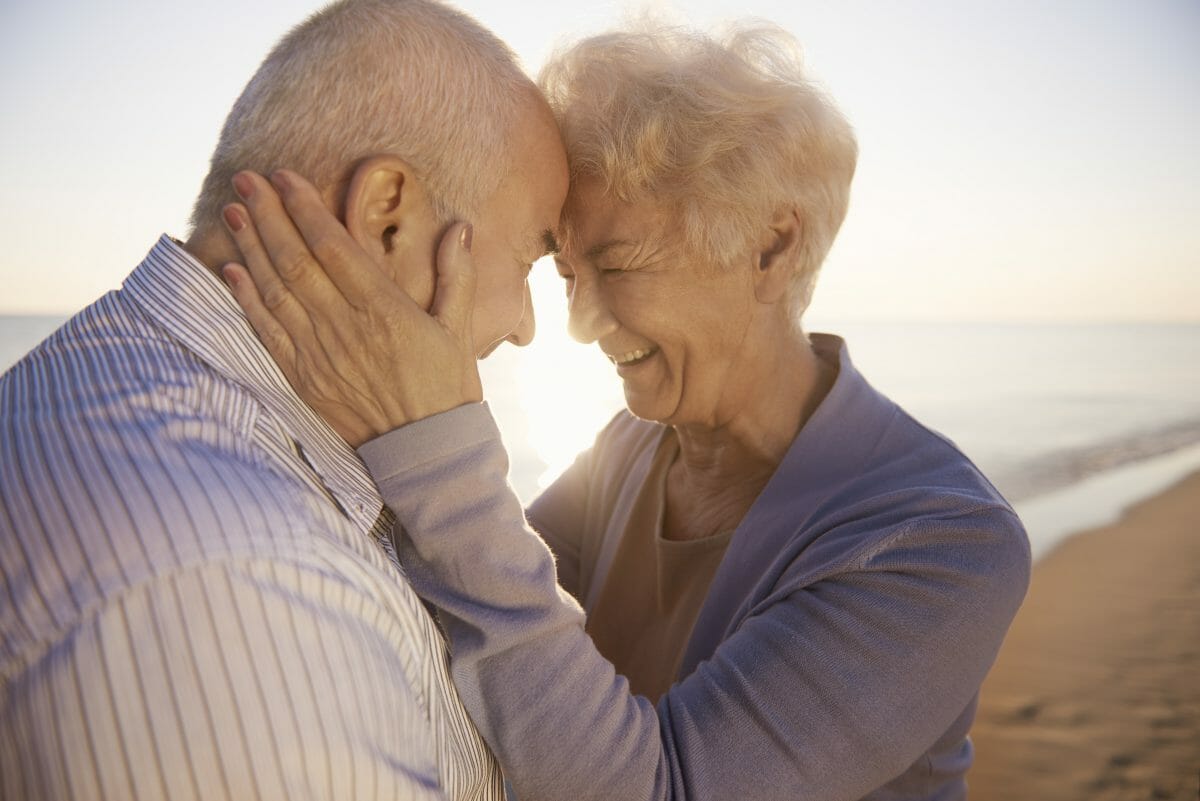 For as Long as We Both Shall Live:
Keeping Couples Close When One Spouse Suffers from Dementia
By Savannah Helvey, Memory Care Manager at MorseLife Health System
It's been another great season for wedding celebrations and a time when young couples with high hopes for their future embark on lifelong journeys together. Marriage is a long road with many beautiful twists and sometimes a few harrowing turns. For those that are fortunate to stay happily married for 50 years and beyond, it's understandably hard to imagine being separated from a spouse with opposing care needs such as dementia.
I see this scenario often, however, and while it's an extremely difficult time for the couples involved, there are opportunities and resources to handle both the marriage and each individual's life with grace and dignity.  We often greet worried couples who have either (1) experienced an unmanageable incident at home that has forced them to seek outside assistance, or, (2) been asked to leave because the management of their independent or assisting living community has informed them that it cannot offer the care needed for the spouse suffering from dementia.  In both cases, the healthier spouse is generally reluctant to embrace a change that they personally don't feel ready for, mentally or physically.
However, many modern senior living communities, like MorseLife, offer a full continuum of care – independent living, assisted living, short-term rehabilitation, long-term care, memory care, home health care, Program for All-Inclusive Care (PACE) and hospice – to meet the needs of older adults with varying health care needs. Just as importantly, they also offer residents a healthy dose of vitality with built-in social systems and educational, recreational and physical resources that keep older adults feeling younger, longer.  Communities like these are the ideal solution, offering couples the best of both worlds.
As I reflect on the many stories I have heard from our resident spouses, I have been moved by their daily commitment to visit their spouses in memory care and have listened intently to the many insights gained from their experiences.  Couples that are facing similar situations and who don't know where to begin or what to do, may find some comfort in their perspectives.
"I didn't mind being my wife's caretaker, but when I was taken by ambulance to the hospital one day, I realized I couldn't leave her alone and that she would have to come with me. The reality of the situation forced me to make a move I wasn't personally ready for. Unfortunately, I made the move to an independent living facility that my wife quickly outgrew as her illness progressed. They turned us away and that is when I turned to MorseLife.  My wife lives in the memory care unit and I live in The Palace, an independent living residence that makes me feel like I am part of a family."
Regardless of what community these couples ultimately choose, the key features that will ensure that the experience is a viable one is that they offer a continuum of care, and that they offer an independent living lifestyle that is lively, active and uplifting for the healthier spouse.
Another gentleman explained, "My decision to move my wife here was not easy.  I scheduled the move and then changed my mind twice.  We had a wonderful life together at home – friends, parties, two successful children and fulfilling careers. I stayed at home for the first year my wife was in memory care and drove to see her nearly every day from Boynton Beach after playing golf. In the evenings I would eat alone at a bar or restaurant. I was feeling tired and getting older myself so the decision to move to The Palace was a logical next step. People here are active and inclusive, and I don't feel alone anymore. I get to see my wife every day and often we enjoy recreational activities and entertainment together in memory care which lightens the mood. My advice to anyone going through something like this is to choose a place where everyone knows your name."
Cutting-edge memory care facilities provide a wide spectrum of mind-stimulating activities from ballroom dancing, to art and music which residents can enjoy both alone and with their visiting spouse. It's important to visit senior communities several times, talk to the staff and residents, and experience all that they have to offer before making a final choice.
I often ask our resident couples, who are perceptibly still committed whole-heartedly to their marriage vows after so many years, what the key is to a healthy and happy marriage. The same themes are repeated time and again, "Treat your spouse with respect and give them the space to live their best life," which is exactly what I see them living out each day at MorseLife.